Photos: Mayor presents 2020 and 2021 Civic Awards
The Mayor of Newbury, Cllr Elizabeth O'Keeffe, has met the winners of the Newbury Town Civic Awards for 2020 and 2021 as one of her final mayoral engagements before the end of her term in office. 
The Civic Awards presentation would take usually place in the Council Chamber where all nominees would be invited to celebrate the achievements of all volunteers and awards would be presented, however this has not been possible due to the COVID-19 pandemic. 
So, the Mayor met with each award winner outside the Civic Entrance of the Town Hall in the Market Place last week to give them their awards and to discuss their achievements. 
The Mayor said:
Due to the pandemic, we haven't had the opportunity to present the winners with their award. Before my term was finished, I wanted to meet the winners of both the 2020 and 2021 awards to give them their prizes. To meet the people who have given so much of their time and effort to the Town's community was a wonderful way to end my 2 years in office.
Each winner received a custom-made wood turned award which was produced locally by Waney Edge Woodcraft. 
The winners of the awards are as follows: 
Steve & Jan Pye, Newbury Town Civic Award 2020 (long service and dedication to Newbury Air Cadets)
Jacob Halling, Young Person's Award 2020 (fundraising for Muscular Dystrophy Charity)
Marion Fenn, Environmental Contribution Award 2020 (green education for school children on allotments)
Mathew Groves (Greggs Northbrook St), Business Civic Award 2020 (supporting and feeding the homeless in our community)
Eve Hughes, Newbury Town Civic Award 2021 (service as a Newbury Street Pastor & Action for Children's Here4Me service)
Ellie Chadwick, Young Person's Award 2021 (VoxFresh vocalist writing musical arrangement for NHS Fundraiser)
Dr Susan Millington, Environmental Contribution Award 2021 (Newbury Friends of the Earth's Lockdown Woods project)
Colline Watts (Colline's Kitchen), Business Civic Award 2021 (Parent2Parent Pandemic Fund & numerous collaborative initiatives)
Here are some photos of the presentations, featuring the Mayor, Elizabeth O'Keefe and Deputy Mayor, Billy Drummond: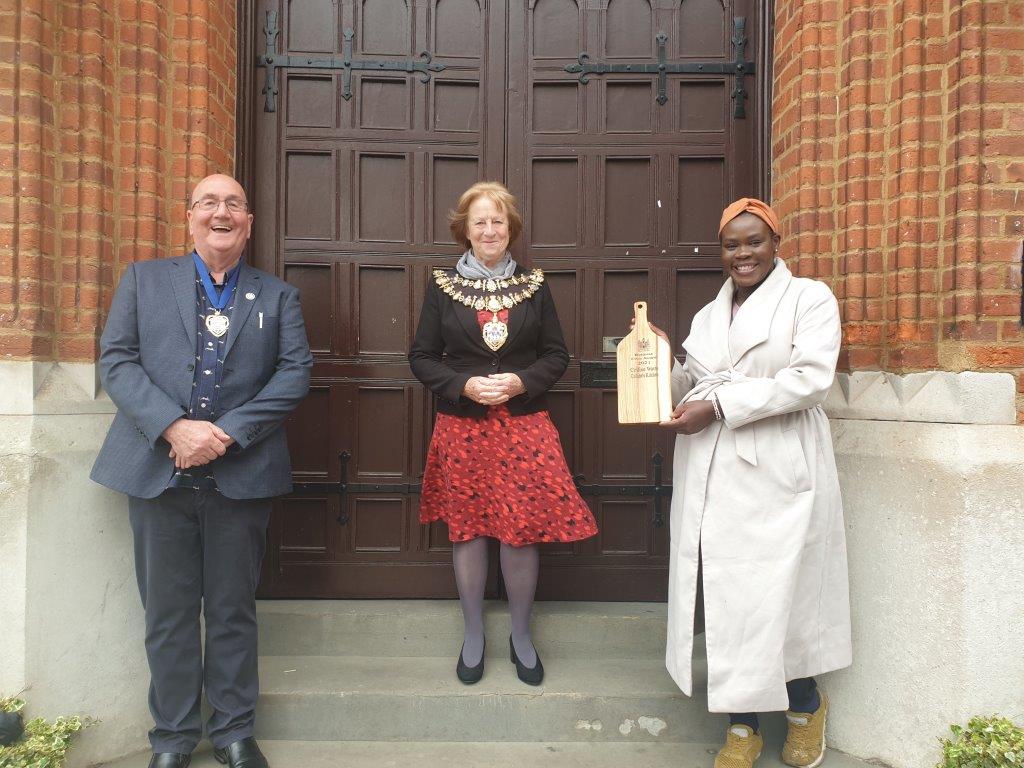 Above: Winner – Colline Watts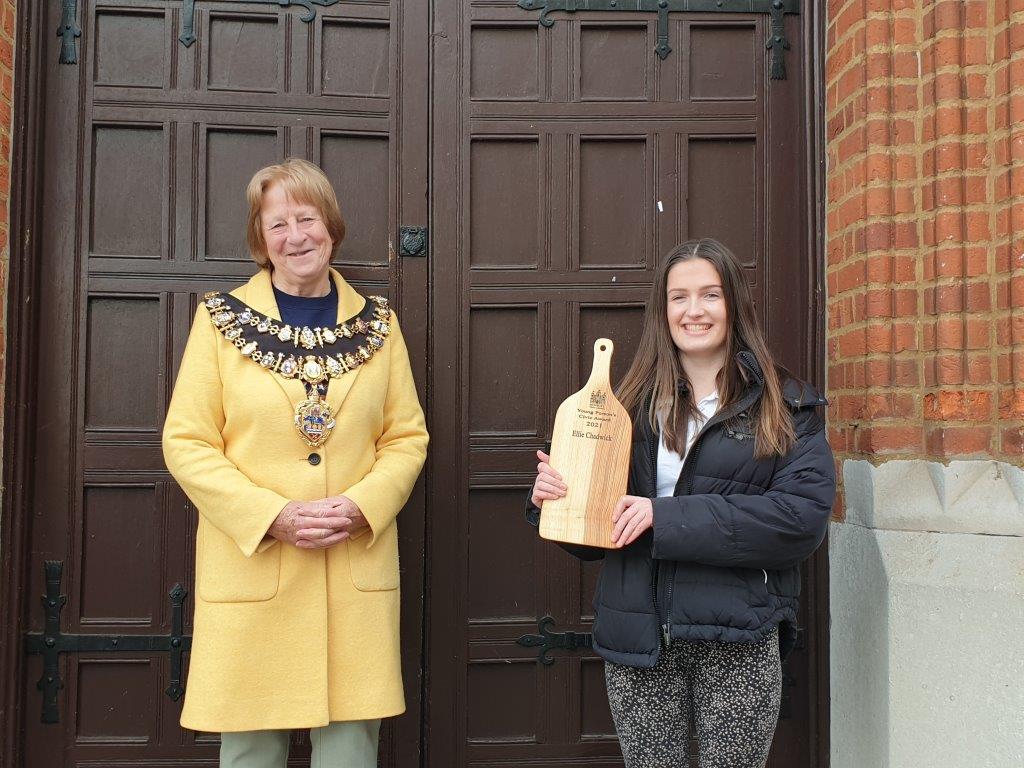 Above: Winner – Ellie Chadwick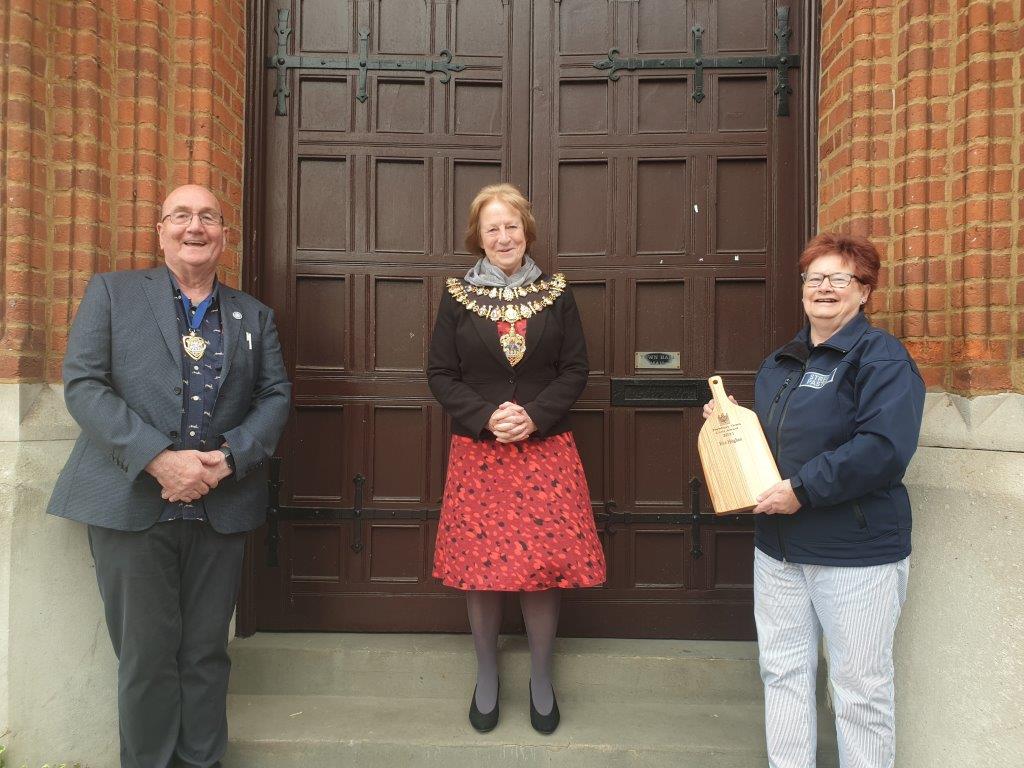 Above: Winner – Eve Hughes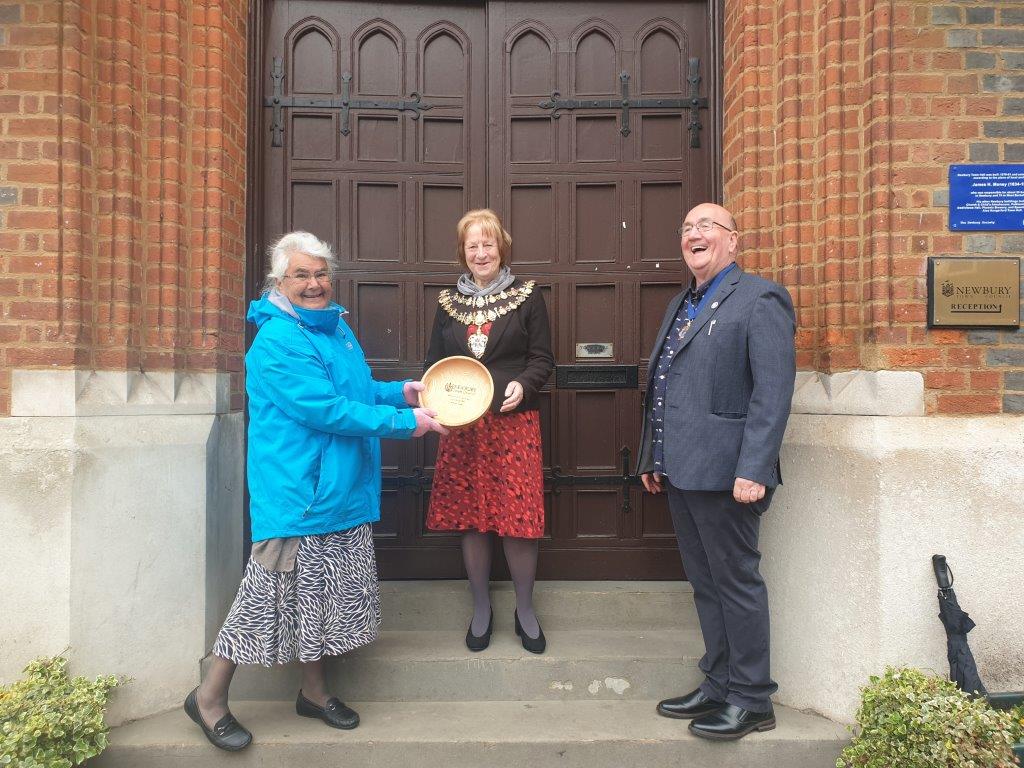 Above: Winner – Marion Fenn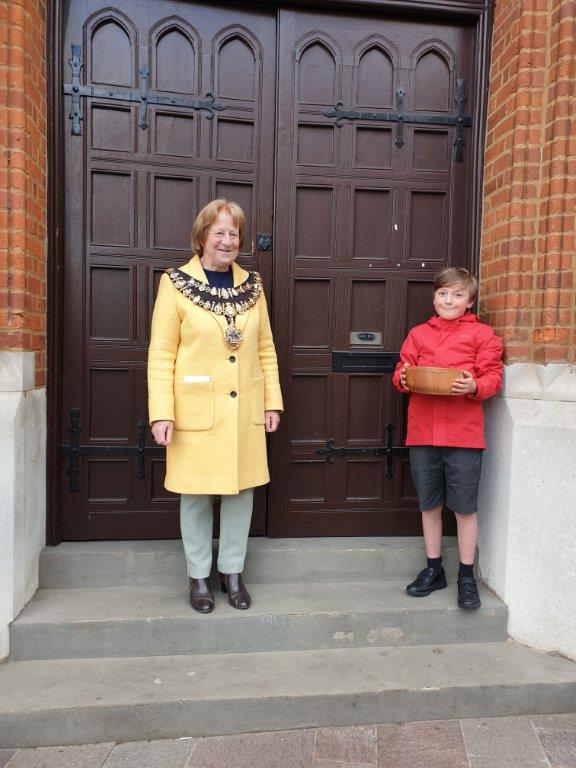 Above: Winner – Jacob Halling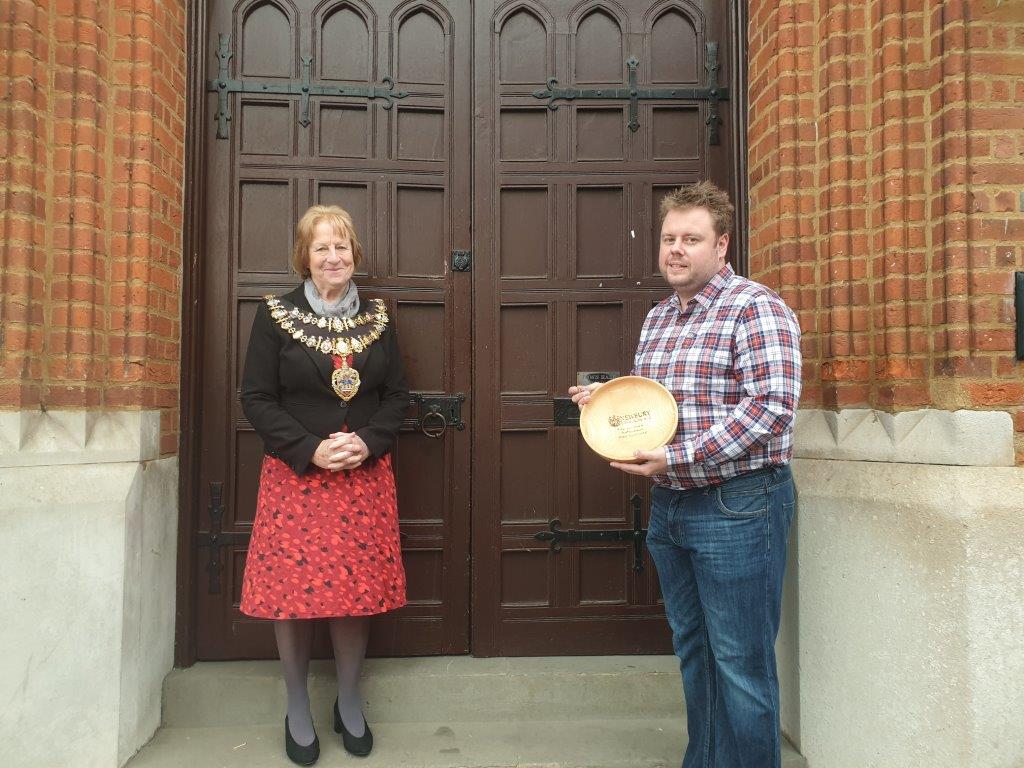 Above: Winner – Mathew Groves
Above: Winners – Steve and Jan Pye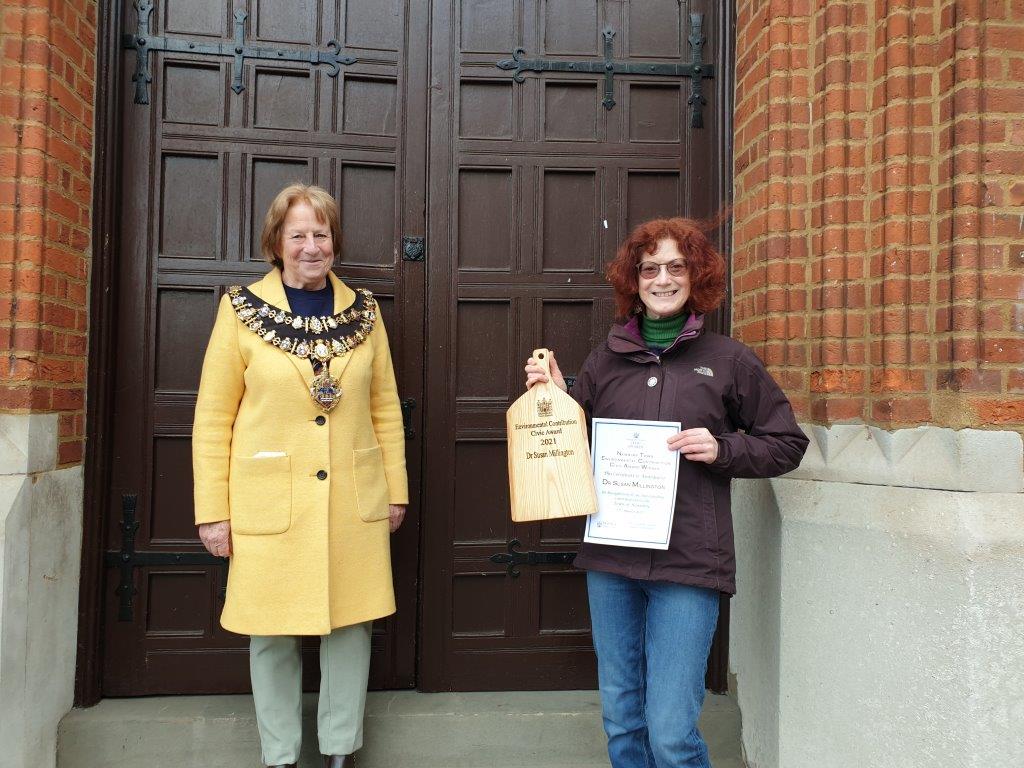 Above: Winner- Susan Millington