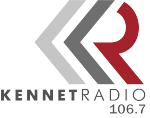 From our studios in Newbury we broadcast 24/7 to Thatcham and Newbury. We are entirely volunteer-led and are primarily funded by grants and donations, although we are allowed to accept a certain amount of on-air advertising to help support our running costs. We broadcast online, via our smartphone apps, and on 106.7 FM.
We have a number of possibilities for volunteering roles:
Do you want to be a radio presenter? We are looking for committed local people with personality and something to say, people who know the area and know what matters to local residents. Don't worry if you're unsure about the technical side of things, we can show you what buttons to press, or even get someone to press the buttons for you.
If being on the radio isn't your thing – or even if it is – there is plenty to do behind the scenes, too, as a producer, a journalist, or helping with technical and admin things – it's the team behind the scenes that keeps the on-air presenters on the air!
Do you prefer being outside?  The Kennet Krew is our community events team, the public face of Kennet Radio.  We can be seen at all sorts of events in the Newbury, Thatcham and Hungerford area, from exhibitions and concerts to school fetes and community events like Crafty Raft and the Thatcham Family Fun Day.
If you are local to West Berkshire, and any, some, or all of these sound like the sort of thing you'd like to do, then we'd love to hear from you.  For more information and an informal chat about what's involved in volunteering with Kennet Radio, please drop an email to getinvolved [at] kennetradio.com and we'll be in touch.
If you're already sure you'd like to register as a Kennet Radio volunteer, please click here to download our Volunteer Registration Form, fill it in, and send it by email to getinvolved [at] kennetradio.com or by post to Kennet Radio, Broadway House, Newbury RG14 1BA.  The form does look a bit "official", unfortunately, but we do need to find out a bit more about you and we also need to make you aware of some of the important things involved in being a volunteer with Kennet Radio.  Once we have your completed form (or before, if you prefer?), we can arrange to meet up and have a chat about how best you can get involved with Kennet Radio.
WHAT DOES REGISTERING AS A VOLUNTEER MEAN?
When you have registered as a Kennet Radio Volunteer, you can attend our training sessions, you get access to the studio in Broadway House and all our equipment and facilities there, you may borrow portable equipment such as microphones, stands, leads, mixers, and audio recorders, you are invited to attend our regular volunteer meetings and events, and (subject to successful training and station scheduling needs) you get to produce and/or present your show(s) on Kennet Radio.  Oh, and you also get a "…@kennetradio.com" email address and two free Kennet Radio car stickers.
Radio broadcasting is highly regulated in the UK, so there are rules that we have to follow.  We will explain to you what those rules are, and you must agree to follow them.
If you enjoy the privilege of presenting a show on Kennet Radio, we do expect you to support our outside events during the year as well – these events are an important part of Kennet Radio's commitment to community support and involvement, and all volunteers who present a show on Kennet Radio are normally expected to support at least one outside event during the year, too.
ANNUAL SUBSCRIPTION
In order to register as a Volunteer with Kennet Radio, you need to complete a Volunteer Registration Form, and pay the £24 annual subscription.  We do also ask for two referees.  (You can pay the subscription as £2 per month if you'd prefer, and we do have arrangements in place for anyone suffering financial hardship – please get in touch directly with julian [at] kennetradio.com privately and in full confidence if this affects you.)
REGISTER AS A SUPPORTER
If you would prefer, you can register to be a Supporter rather than a Volunteer.
As a Kennet Radio Supporter you will get a free Kennet Radio Car Sticker, you will be invited to attend our volunteer and outside events, and we will keep you up-to-date by email with what's going on at Kennet Radio.
There is no subscription for a Supporter, but we would of course welcome any donations that you may feel you would like to make – after all, we rely on donations to fund what we do.
Email getinvolved [at] kennetradio.com with "Supporter" as the subject to find out more.