Thatcham Mayor completes charity walk challenge
The mayor of Thatcham is celebrating the completion of a mult-stage walk along the parish boundary in aid of 2 local charities.
The Mayor of Thatcham, Cllr Jan Cover has celebrated the completion of her goal to walk the length of the Thatcham parish boundary to raise funds for 2 local charities.

Cllr Cover began in September walking the distance in segments of around 4 miles ending today with the final section beginning at the Headley Ford and ending at the Traveller's Friend pub. By the end of this challenge, Cllr Cover estimates that she will have covered approximately 20 miles.

The money raised in sponsorship will be shared between the Thames Valley Air Ambulance and Hedgehog Bottom, an organisation that cares for sick and injured hedgehogs.
The Mayor was accompanied today by Cllr Marigold Jaques who represents Thatcham Central on West Berkshire Council and Nathan Gregory, a keen outdoors enthusiast and member of the Berkshire Ramblers.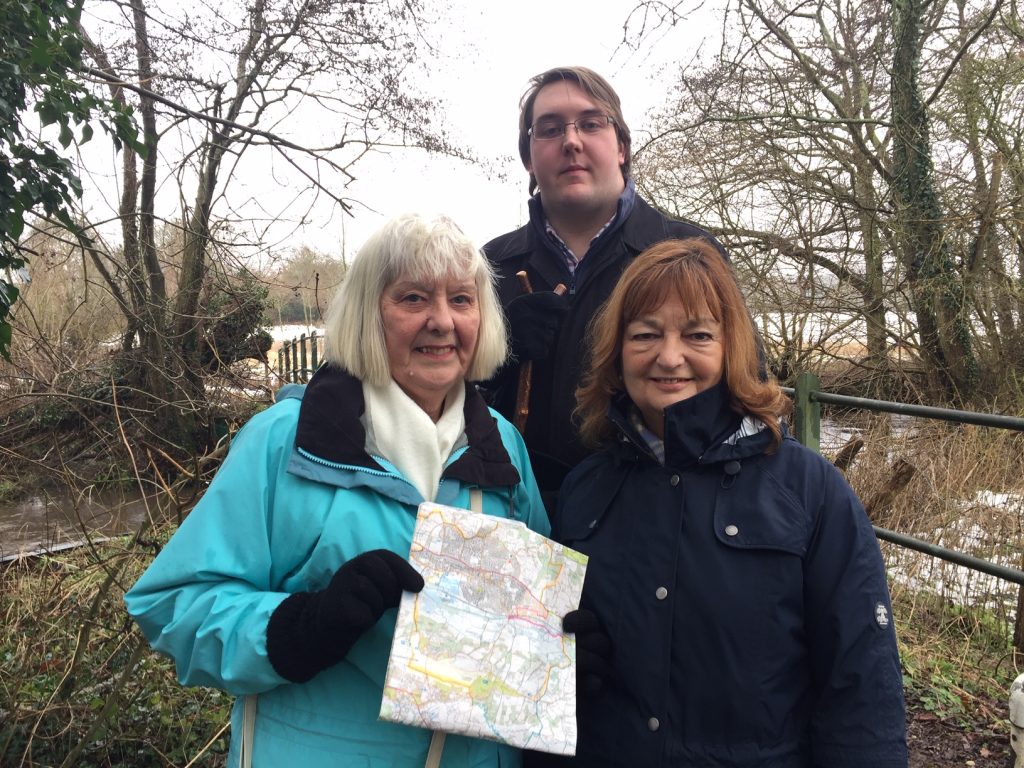 It's not too late to donate to the Mayor's charity. Anyone can donate at the Mayor's Just Giving page or you can make a donation directly to Thatcham Town Council.