Newbury Pride 2022 is a resounding success
After being cancelled last year because of the Covid pandemic, the first ever Newbury Pride march took place today, Saturday 2nd July.
When it seemed that 2022 was going to be another year without a Pride event in Newbury, a small local business with links to the LGBTQIA+ community stepped in to help with sponsorship for the march. 
Andrea Brookes is the director of 2 Brookes Consulting Ltd, a small IT business, and is also the organiser of the Newbury/Thatcham based transgender support group Proud To Be Trans In West Berkshire, and she could not bear to see another "Pride-less" year. 
Proud To Be Trans In West Berkshire led the march through the town, supported by many of its members as well as by the Beaumont Society, of which Andrea is the Regional Organiser for the South of England. 
"I am so proud of the Newbury Pride committee, helpers and marshals, my town and my LGBTQIA+ community for the love and support they have shown today" she said. 
The banner which led the march has been donated to the town's museum to form part of its year long LGBT+ in Newbury exhibit.

The procession started in Victoria Park and proceeded along Park Way and London Road, then down Northbrook Street.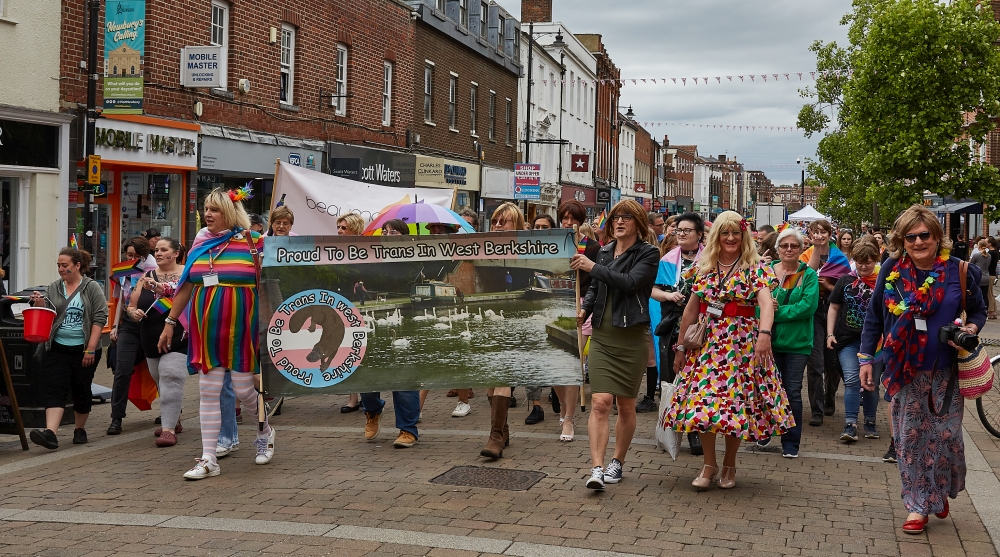 Photo credit: Proud To Be Trans In West Berkshire
It finished in the market place, where Kennet Radio was broadcasting live.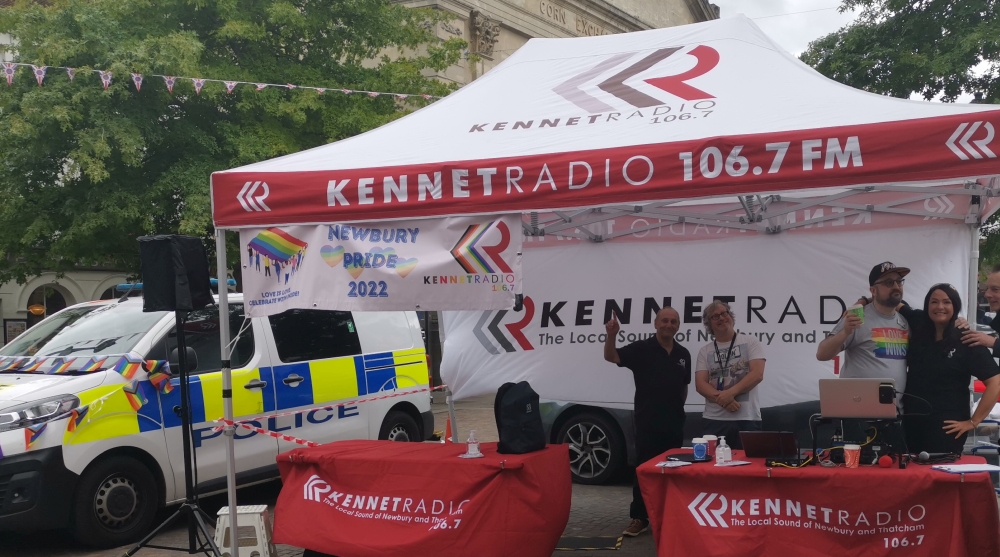 The marchers turned into dancers as they all enjoyed the music and the happy atmosphere in a packed market place.
YMCA was one of the most popular tunes!
The marchers was joined by local police and fire service personnel, who decorated themselves and their vehicles with suitably colourful flags to celebrate Newbury Pride 2022.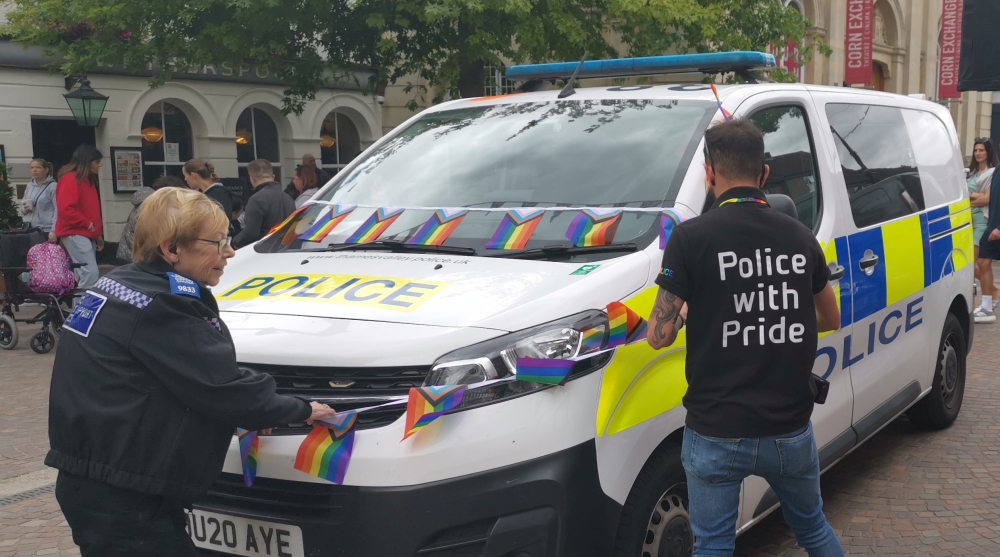 If you missed the live broadcast, you can listen again here:  https://www.mixcloud.com/kennetradio/decades-2nd-july-2022/
Photos and videos © Julian Swift-Hook 2022 except where stated