Couples spotted enjoying the sun on Stroud Green this afternoon
The vast majority of Newbury and Thatcham residents have been respecting each other and following the Government guidelines this bank holiday weekend, as shown in various pictures posted on social media by local people.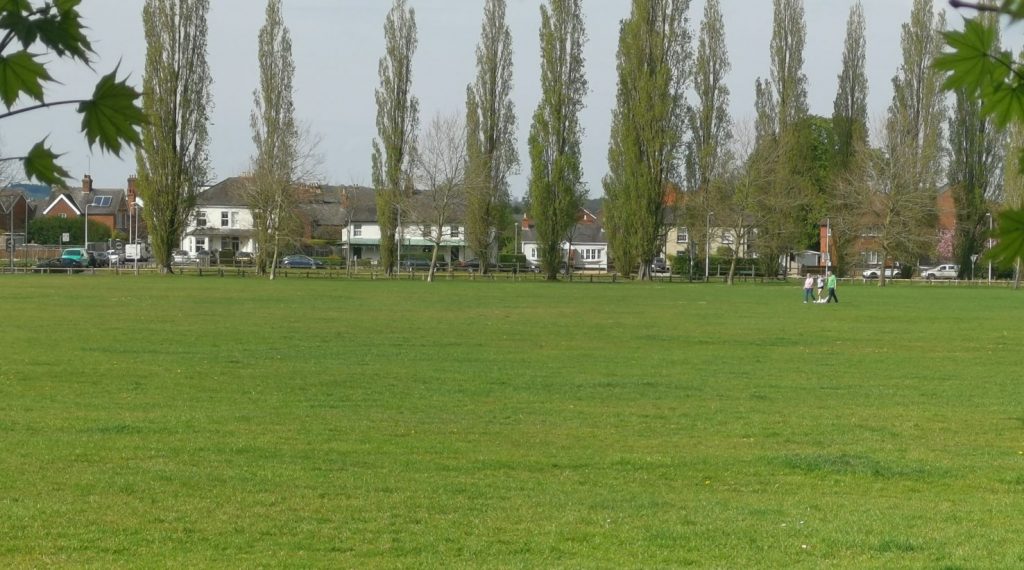 However, not everyone has been following the rules.
Despite Government rules and guidance, some couples were seen sunning themselves on Stroud Green on Easter Saturday afternoon.
A picture taken by a concerned local resident from their own back garden shows one couple settled in for the afternoon with a blanket, books and cold drinks. They were later seen playing frisbee before finally heading off after about an hour.
Less than half an hour later, another couple settled in almost the same spot, sitting on the grass while their dogs played nearby.
Protect the NHS
Sunbathing on beaches and in public parks is not in accordance with the emergency laws and guidance put in place to protect the NHS and to save lives, according to the gov.uk website.
Find information on coronavirus, including guidance, support, announcements and statistics.

Police patrols
Thames Valley Police are patrolling the normally popular open spaces in the Newbury and Thatcham area and are asking members of the public to let them know of possible breaches of the Government guidance by calling 101 (for incidents that are in progress) or by reporting it via the TVP website.
Dial 999 only if it is an emergency:
is there a threat to life (including road traffic incidents where someone is injured or the road is blocked)?
does it feel like the situation could get heated or violent very soon?
is there a risk of serious damage to property?
is a serious offence in progress?
is there (or could there be) serious disruption to the public?
Otherwise dial 101 or report it online.
Mental Health
The BBC website has recommendations and links to other resources for taking care of your mental health, which is as important as your physical health.

Newbury-based Eight Bells for Mental Health also has a list of helplines on their website at eightbellsnewbury.co.uk/helplines.
West Berkshire Coronavirus Hub
Do you need help? 
Do you know someone who needs help? 
Would you like to volunteer to help others?