Co-op Wash Common raided a second time in a month.
We wake this morning (Wednesday 18th December) to the Monument Close Co-op once again have been the victim of criminal activity during the hours of yesterday evening and this morning.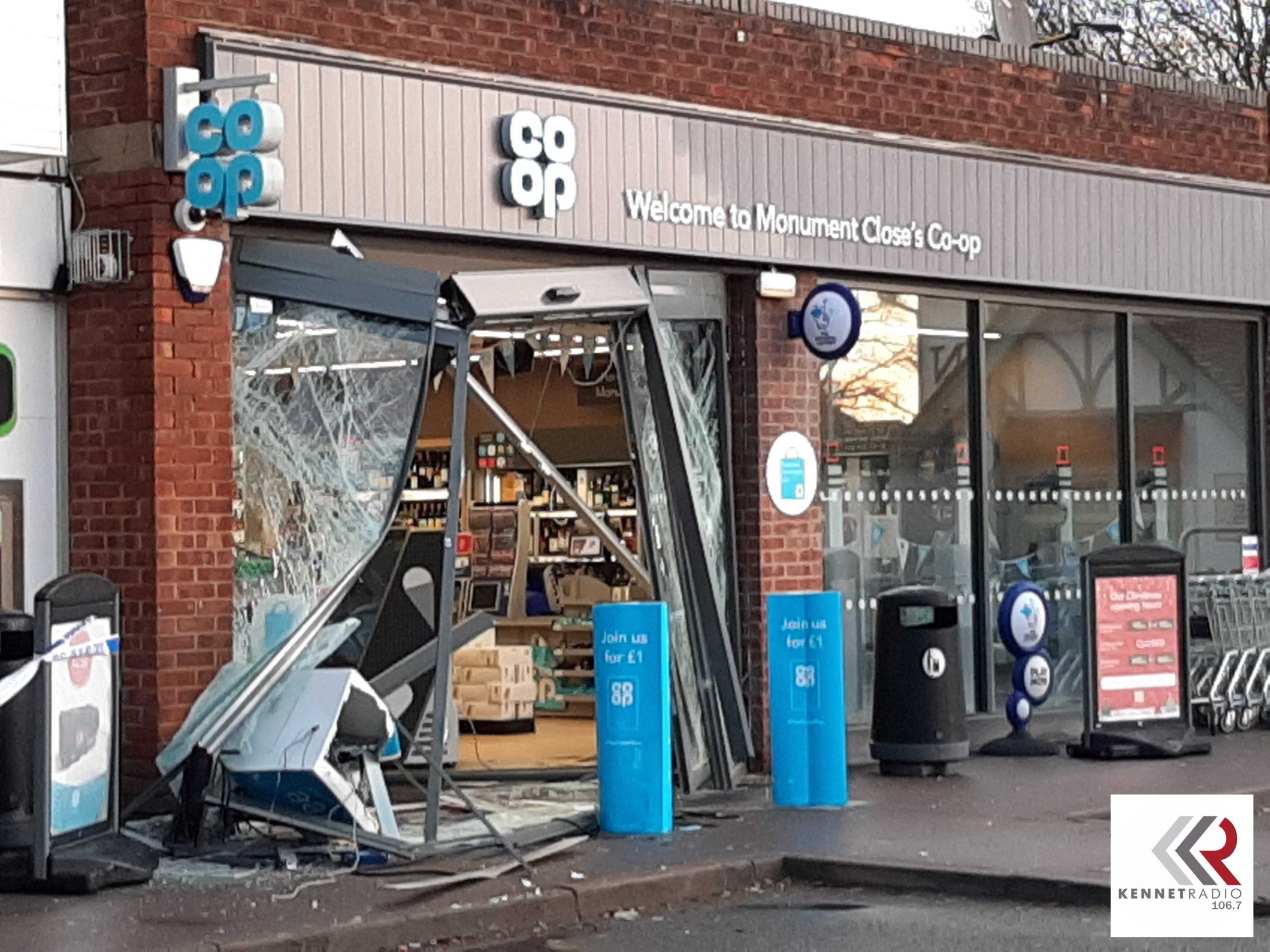 This is the second time within a month that the Monument Close Co-op has been broken into. The target seems to have been the cash machine situated at front of the store, and the attackers have caused serious damage to the door area which looks to have been rammed.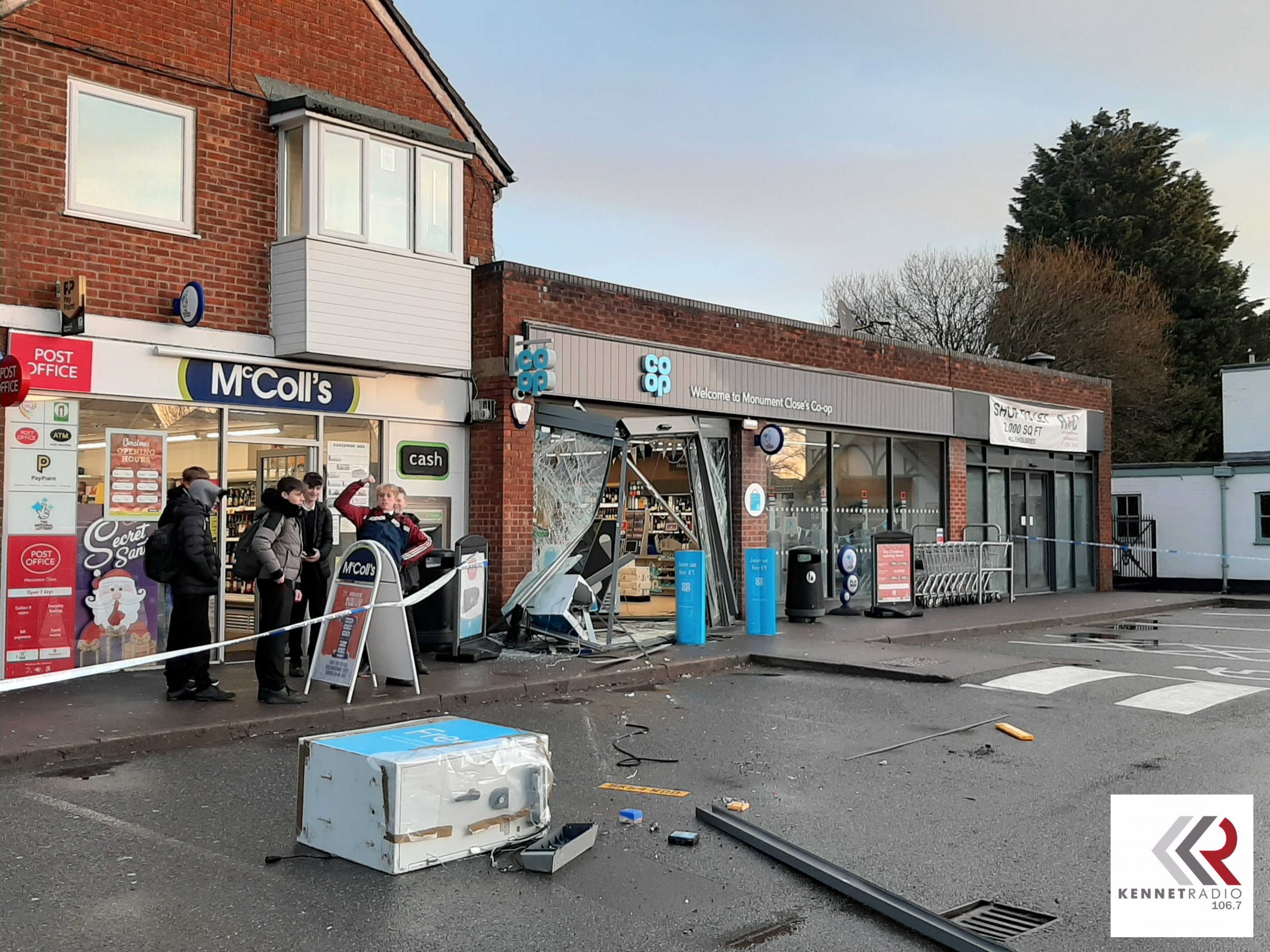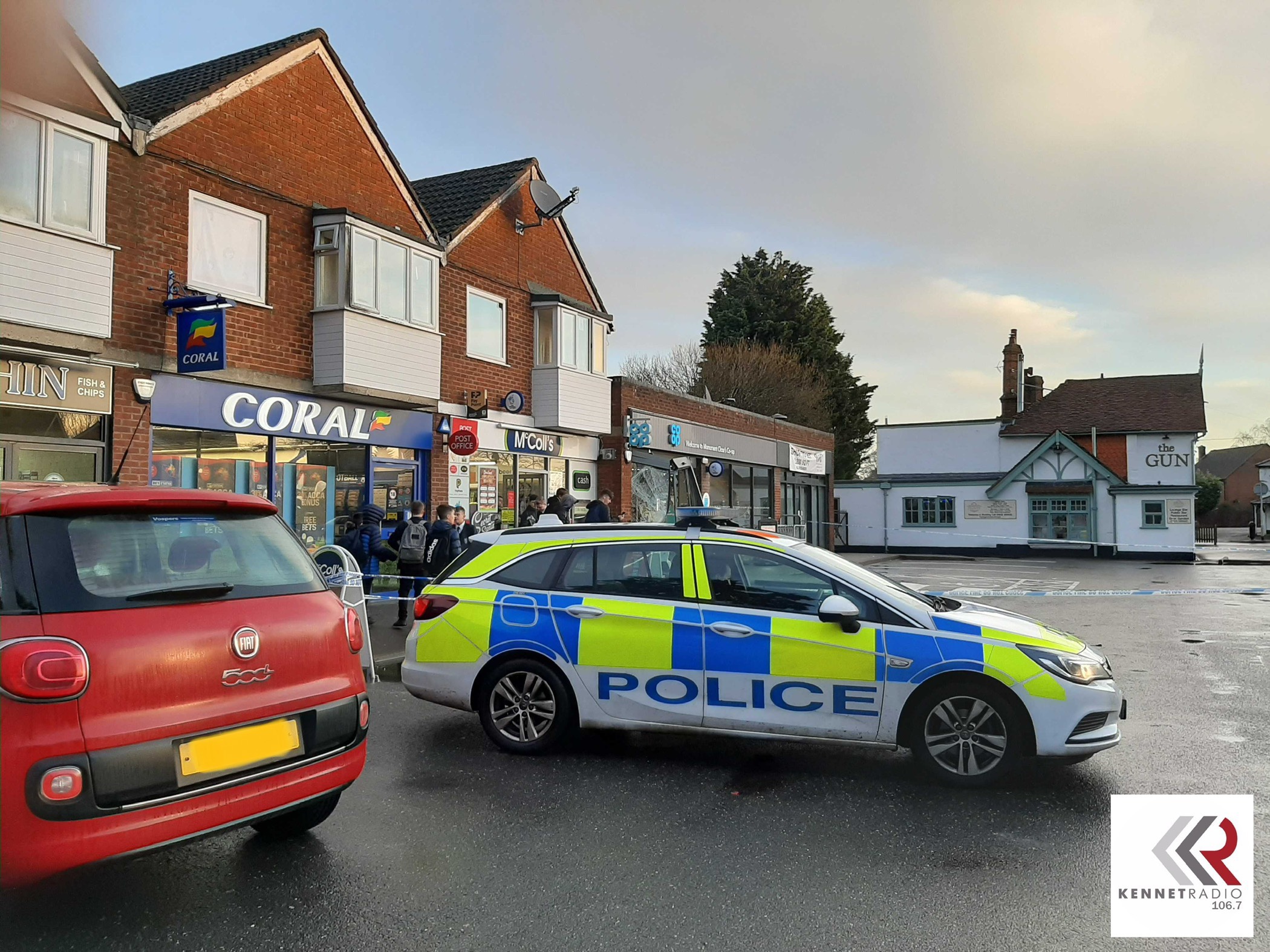 Mixed feelings have started to emerge around the break in.
Co-op have confirmed that the Area Manager is currently working to get this sorted.

We replied mentioning the inconvenience for the users in the area and how it was a shame this happened. Co-op then replied.