Registrations are now open for the 2019 Roc Newbury 10k, sponsored by Newbury tech company, Roc Technologies.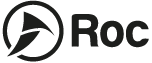 The event takes place on Sunday, 26th May 2019 in Newbury market place.
There is a 900 m run for 5 to 11-year-olds starting at 9:10 AM, and a 1500 m run for under 16's starting at 9:20 AM. The main 10,000 m run starts at 10 AM.
Kennet Radio will be there to support the event and to entertain the crowds.
It costs £4 to enter one of the junior runs, and £15 to enter the main 10k event (£13 for UKA affiliates).
Thanks to the generous sponsorship of Roc Technologies, all of the funds raised will go to support local charities, including Wooden Spoon and Newbury Athletics Club.
Last year, the event raised over £13,000, and the organisers are hoping that this year's event will do even better.
Prize Draw
This year, all race entries received prior to 6pm on 15th May will get a free entry into a prize draw to win a Sports shop voucher worth £100.
The Mayor of Newbury will draw the winning ticket after the 10k race.
Golden ticket
Everyone who finishes will get a medal and a goody bag.
As a surprise bonus, one of the goody bags will contain a Golden Ticket. The runner who gets the Golden Ticket will win two tickets for the Vue Cinema.
Wooden Spoon
Wooden Spoon is a charity that changes children's lives through the power of rugby.
Each year they fund around 70 projects, from community programmes and specialist playgrounds to medical treatment centres and sensory rooms.
Since 1983, they have distributed over £26 million to more than 700 projects, helping more than a million children.
Local projects that have been helped by Wooden Spoon include:
£100,000 for an extension including a soft play room and chill out room for West Berkshire Mencap;
£11,900 for a horticultural classroom at Priors Court;
£39,200 for a classroom refurbishment at Mary Hare Foundation; and
£10,000 for horses for Lambourn RDA.
How to enter
If you would like to enter the Roc Newbury 10k or one of the junior races, click here to go to the Run Britain website.
For full details of the event, including timings, routes, etc, please click here.