Simply brilliant – Blues victorious!
Victories don't come sweeter than this!  Both sides turned up.  Both sides fought from end to end and to the last.  Both sides deserved to win.  The final score tells it absolutely right – the Newbury Blues claimed victory 19:17 over London Irish Wild Geese in a finish that was prescient of the international story set to play out later in the Stade de France.
With the visitors standing at the top of the Regional 2 League, having won every game this season so far, the game was expected to be a tough test for the home team.
The Blues put points on the board after just 4 minutes, with a penalty cleanly placed by the trusty boot of captain Dan Thorne. 
The Wild Geese edged ahead after 15 minutes with a strong try by wing Tom Fitzgerald, followed up with another from fly half Ross Lewis and converted by scrum half George Phillips.  The Blues fought back with two storming tries by No.8 Luke Boyt and, making his Blues debut, wing Robin Swann putting in a massive clean run right on half time to leave the Blues a point ahead at 13:12.  With speed and commitment, Swann's performance was outstanding.
The home team points in the second half came from Dan Thorne, with the experienced fly half  placing a penalty from a long way out early on, before clinching the victory with a nerve-free penalty in the last five minutes.  But the Wild Geese visitors weren't lying down, with No.8 Ed Harte producing a good try midway through the half.
If tackling was lacklustre at the previous home game, the Blues tackling turnaround was stunning, as they made the visitors battle for every inch of territory.  The line-outs, too, were good, with hooker Harry Waye-Branch producing reliable accuracy.  Hard not to mention every single player but Euan Lindsay, another player making his Blues debut, put in a creditable performance as scrum half.  With a heavy drizzle greasing ball and pitch, both teams played with remarkable precision and the pounding of both teams never let up.  Likely, the home team have woken up as the Black & Blues.  A great game to watch.
The Blues are away on Saturday 4th November at Winchester and play again at home on Saturday  11th November, when they face Tottonians.  Come on you Blues!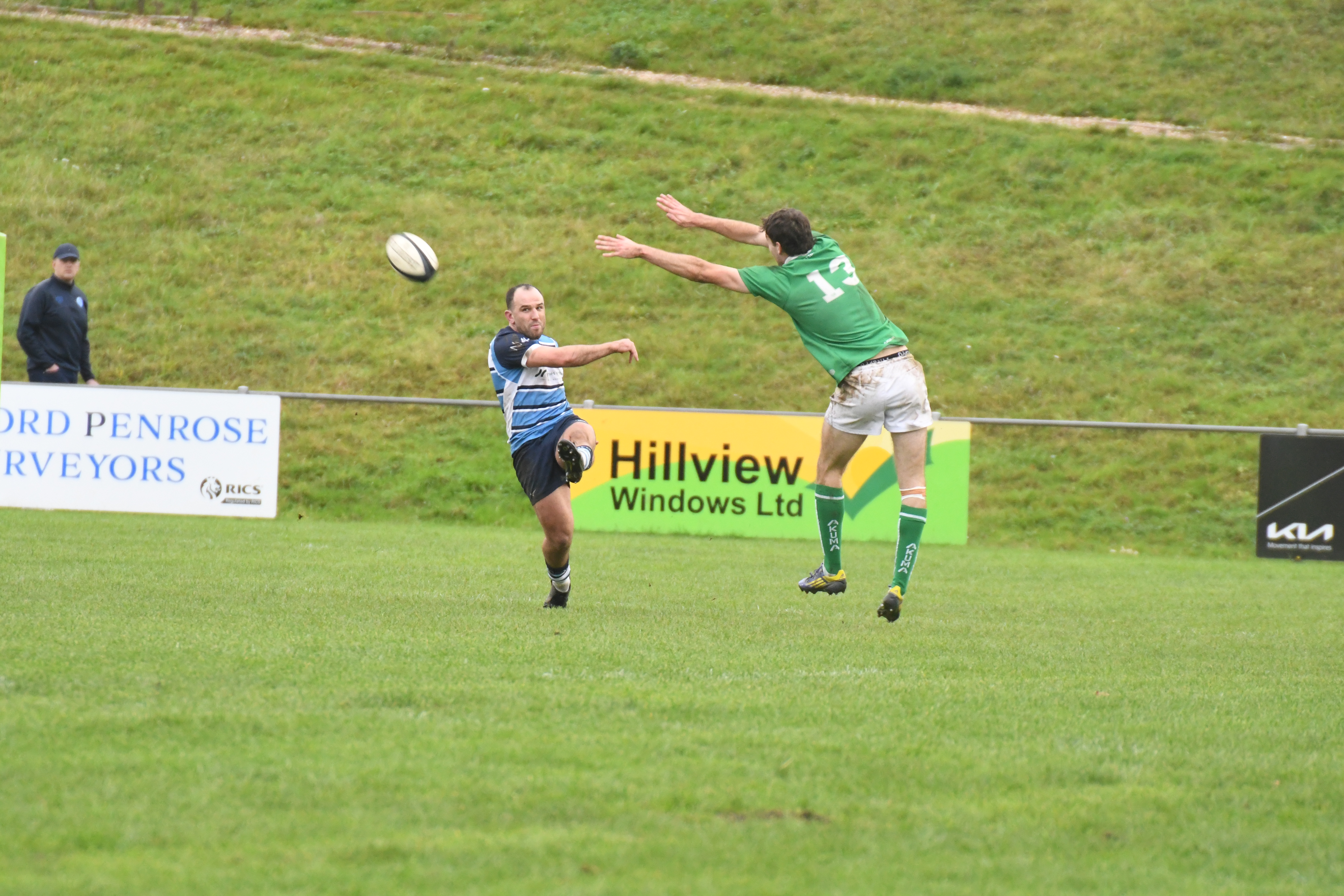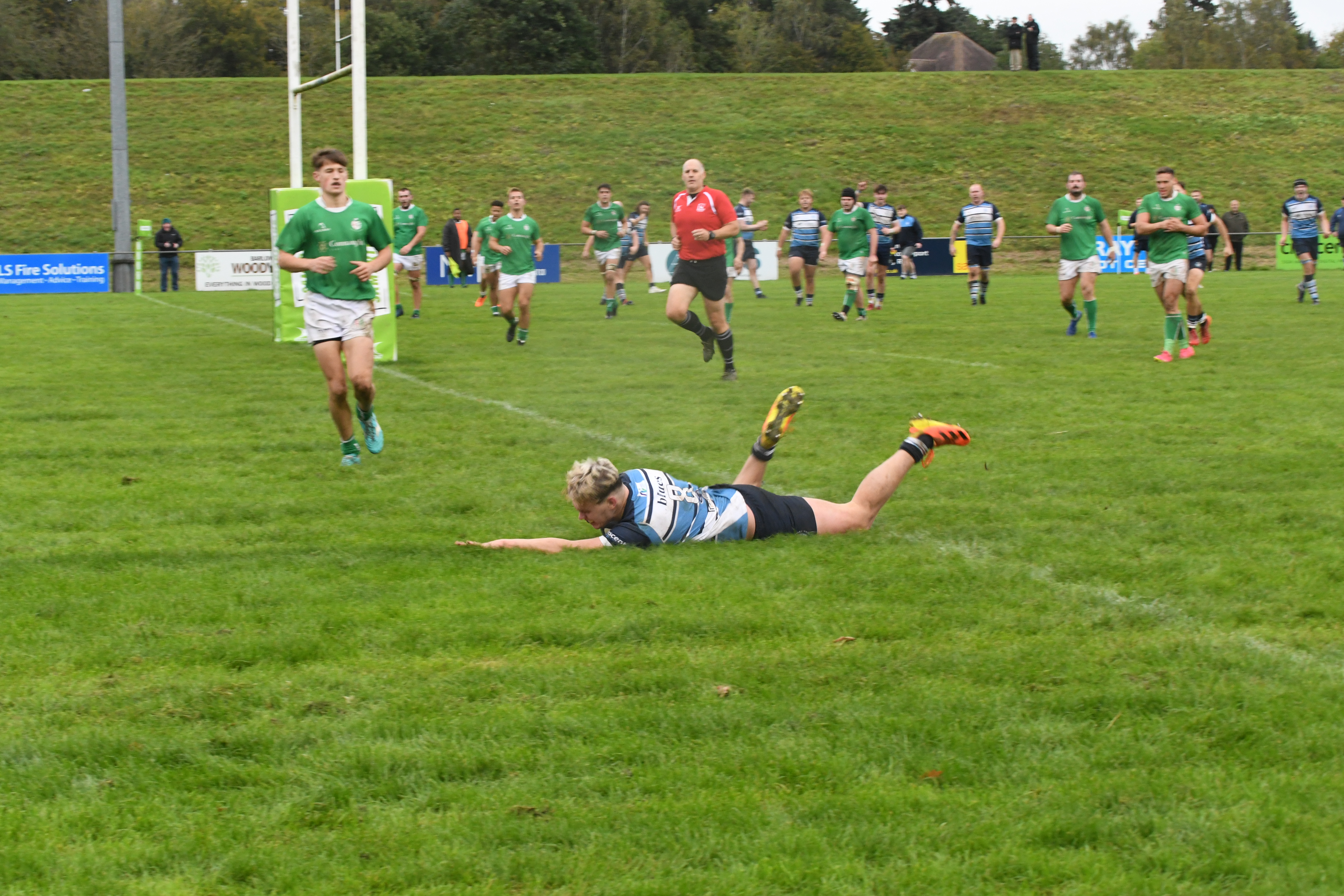 Senior team photo by kind permission of Peter Branch
PS  During the half-time break, supporters were treated to a five-a-side demo by the Under 9s team, who have just begun – in the last two months – to learn to tackle.  It was a treat to watch.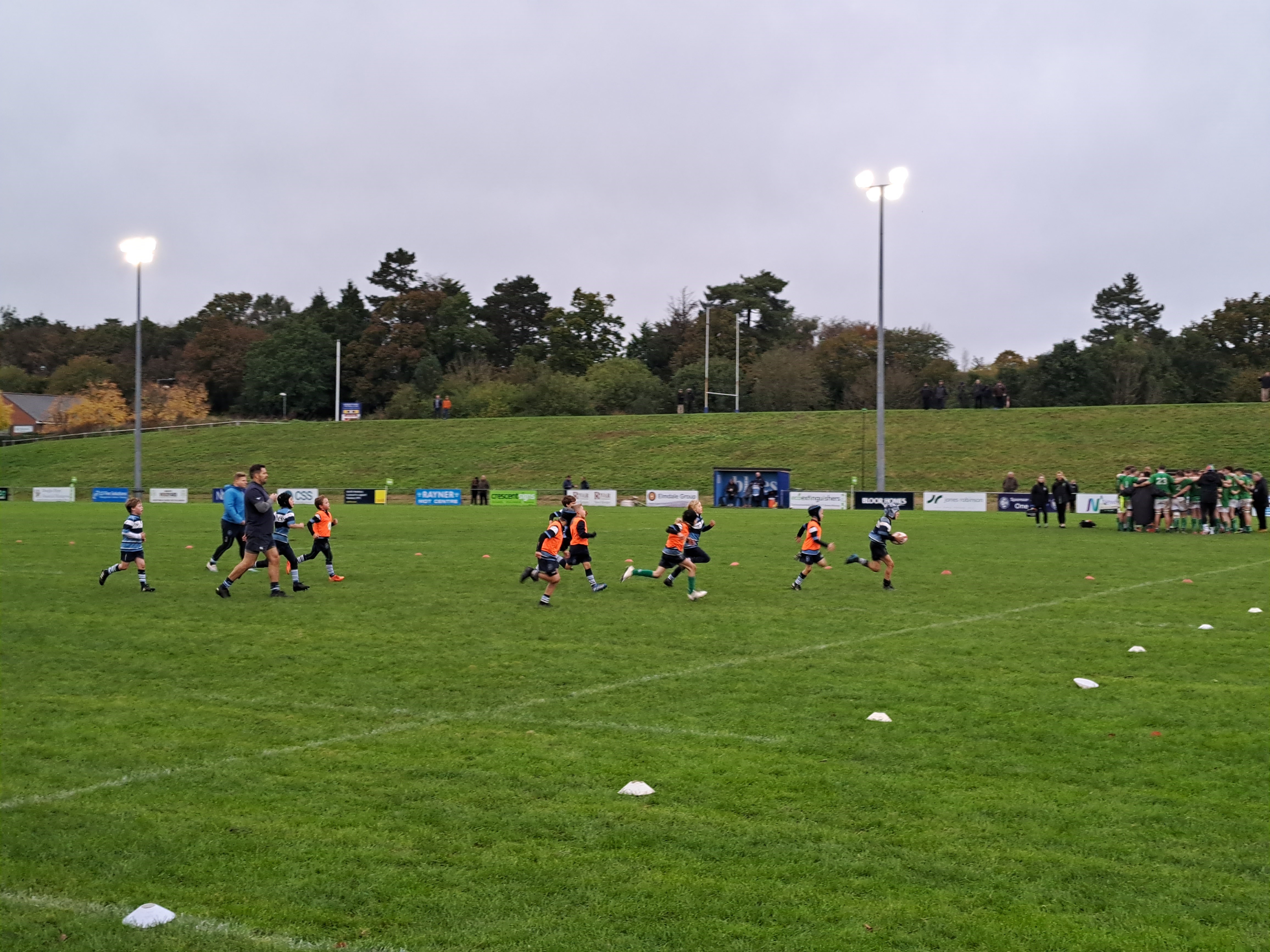 Under 9s photo by kind permission of Luke Maloney