Re-Take That as Greenham Trust Announce their Free Festive Newbury Christmas Sing-Along
Greenham Trust announces the return of its free festive community event the Newbury Christmas Sing-Along. Working in partnership with Visit Newbury, Greenham Trust will host the spectacular event for the community on Friday 13 December 2019 in the town's Market Place.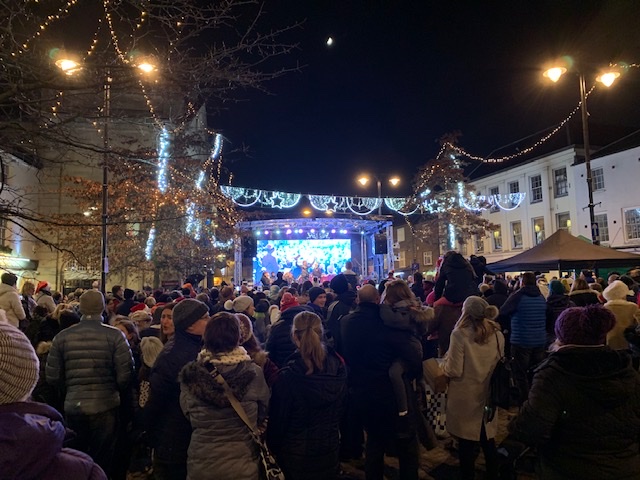 With opportunities for everyone to sing-along to their Christmas favourites, the event is the perfect way for the whole community to get into the festive spirit. Featuring school choirs, the Cromwell Singers and Cold Ash Brass band, the event line-up concludes with a special performance from the UK's leading Take That tribute act. Local businesses will also provide festive treats and refreshments to ensure that those singing along are kept warm throughout the evening.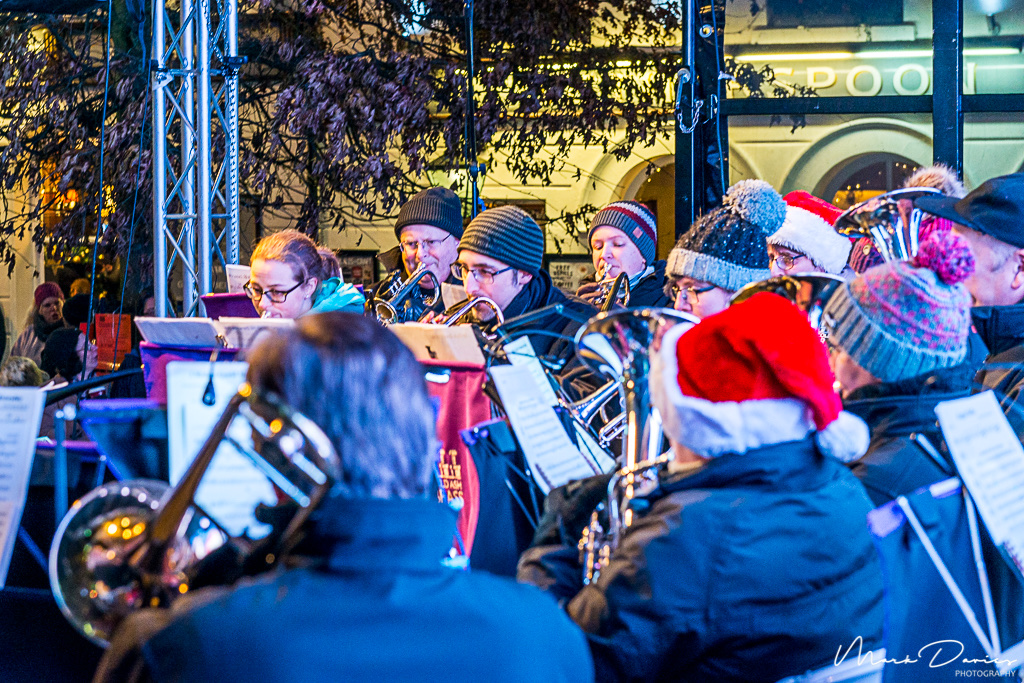 Gathering at St Nicolas's church hall, massed choirs from local primary schools will sing Christmas songs as they parade to the Market Place. They will join together on stage for an exclusive performance produced by local music teachers, Nic and Sarah Cope.
Following its great success last year, Newbury Christmas Sing-Along is the perfect opportunity for our community to come together and celebrate the festive season. It is all about wrapping up warm for a fun evening of singing with friends and family. This event captures the essence of Christmas. There is no better way to get into the festive spirit, than singing carols and joining in with the greatest hits from the UK's best Take That tribute act, Re-Take That!

I am very excited for this year's event, especially as we will find out who will win the fourth and final Golden Ticket of 2019.

Chris Boulton – Greenham Trust, Chief Exec.
There will be an opportunity at this year's event for one member of the public to make a difference. The winner of Greenham Trust's fourth and final Golden Ticket of 2019 will be invited to nominate a local charitable project or projects on the Good Exchange to receive £5000 in funding from Greenham Trust.
"We are thrilled to be working with Greenham Trust to deliver another remarkable musical extravaganza. This event is a true example of why Newbury is such a great place to live, work and play. Everyone is welcome and we look forward to seeing you in your festive jumpers and hats and hearing your voices,"

Laurie-Jane Cann, Newbury BID CEO
The free event starts at 18:00 ending around 20:00 and is free for the whole community to participate in. Tickets are not required, simply register your interest in attending Newbury Christmas Sing-Along 2019 via Greenham Trust's website.