Quacking Time at Thatcham Rotary's Great Duck Race 2019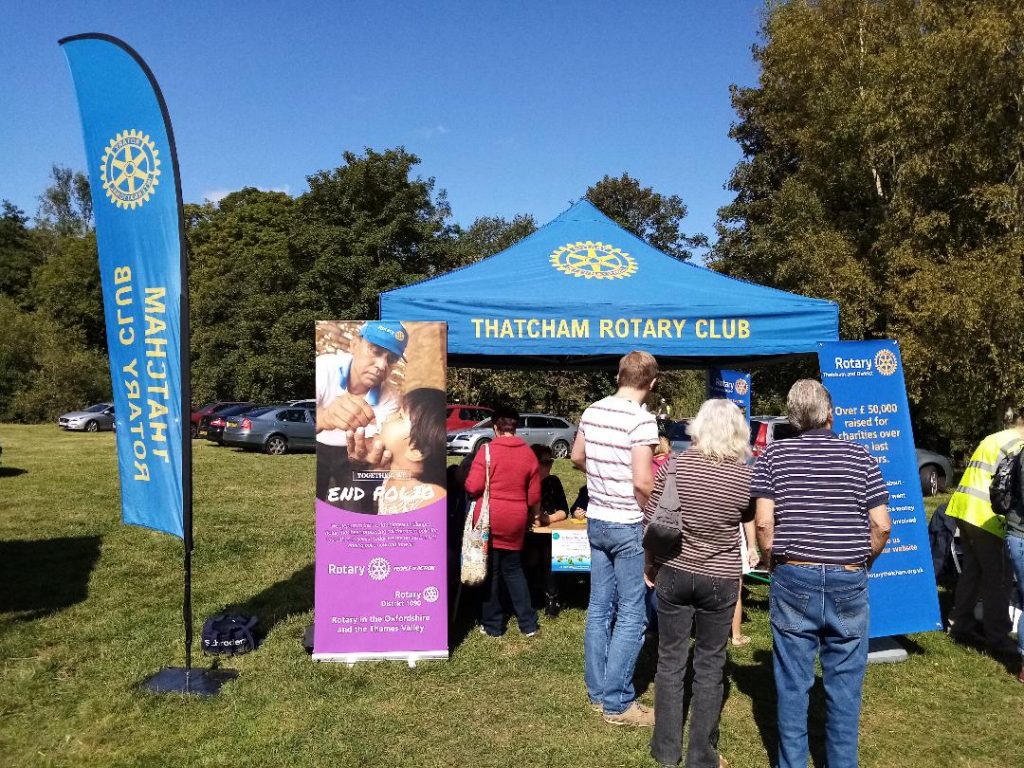 The sun shone and encouraged a record turnout as people flocked to the Rowbarge Inn at Woolhampton to watch their ducks do battle in the canal waters.
Ahead of the great race Rotary Club president Ron Howard and The Mayor of Thatcham, Councillor Mike Cole joined the ducks, alongside excited younger members of the crowd.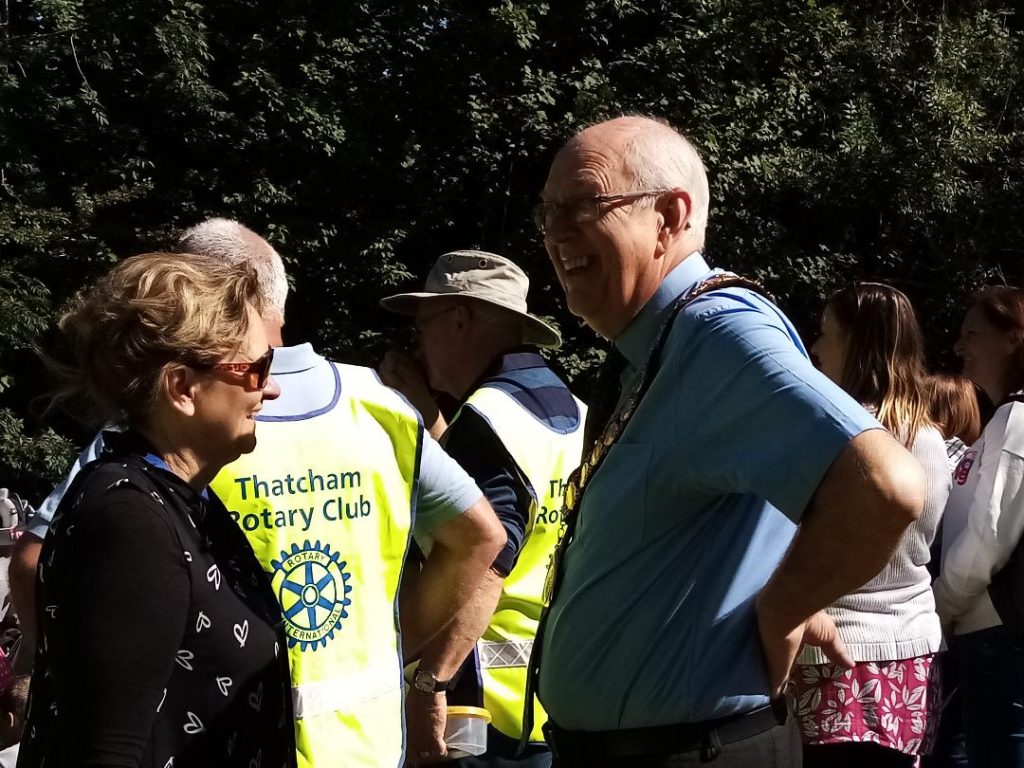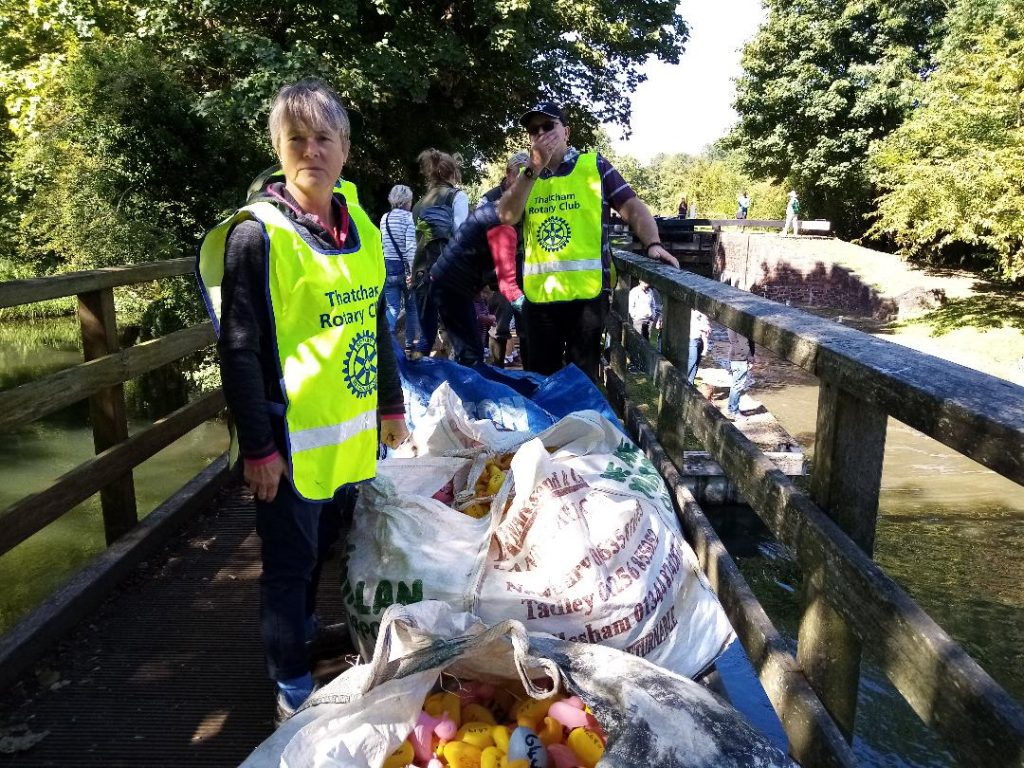 A 'duck waterfall' then appeared on the bridge as more than 3,000 of the plastic poultry were poured into the canal, loudly cheered on by the onlooking crowd.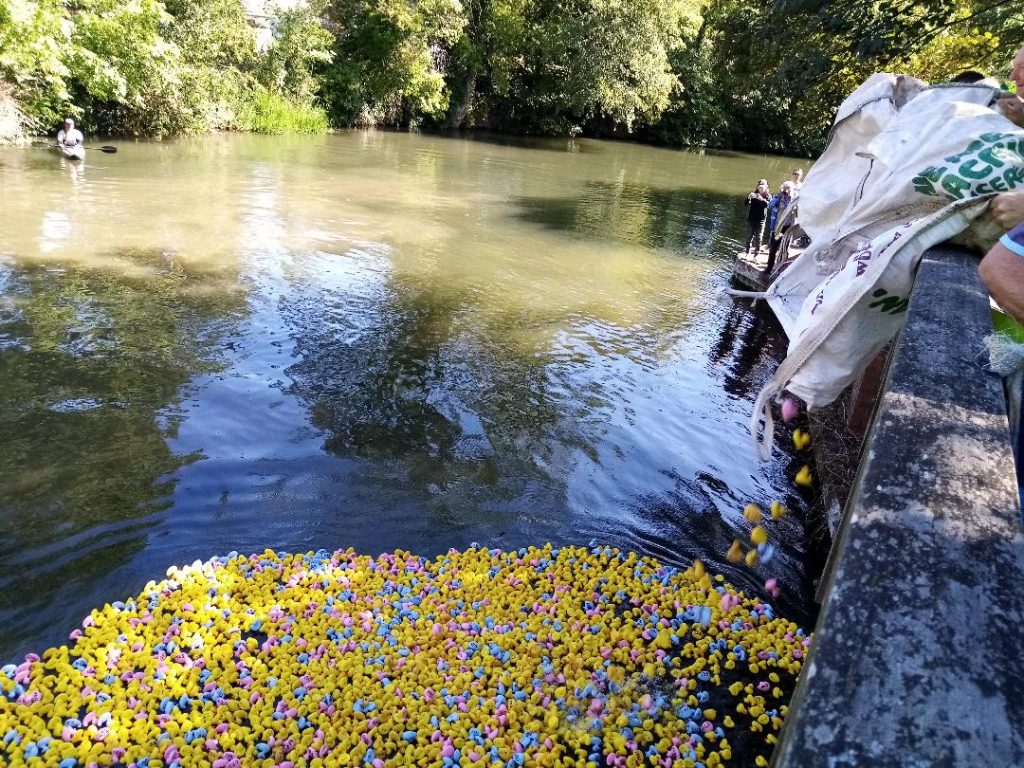 There were lots of people, lots of families and it was a good way to express all the good work that the Rotary Club do for the local area.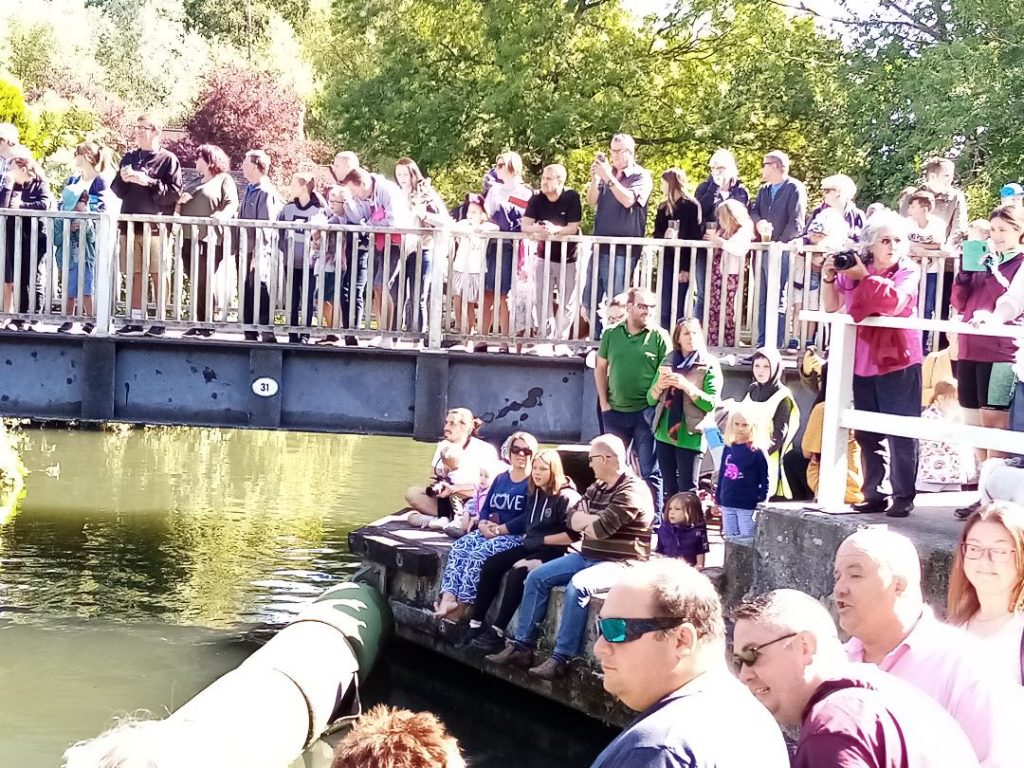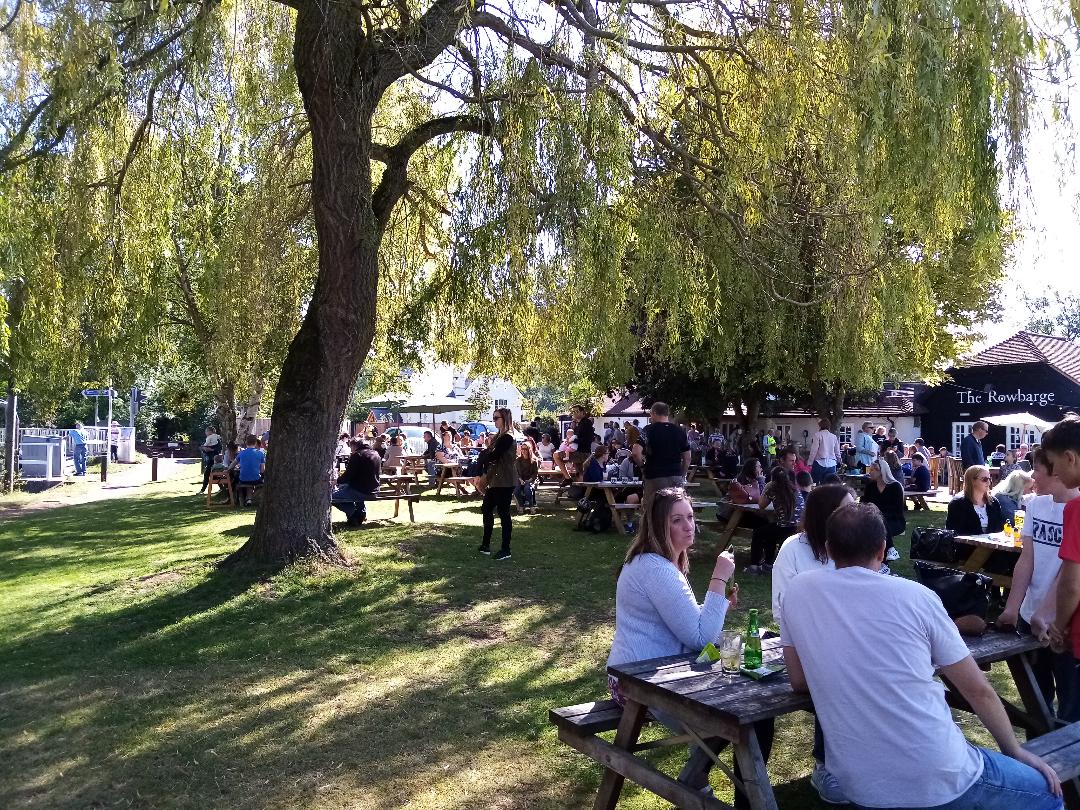 Rotary club president Ron Howard said, "We hope for bigger and better next year."
The music and commentary was supplied by Kennet Radio presenters Franco Valentino and Tony Temple.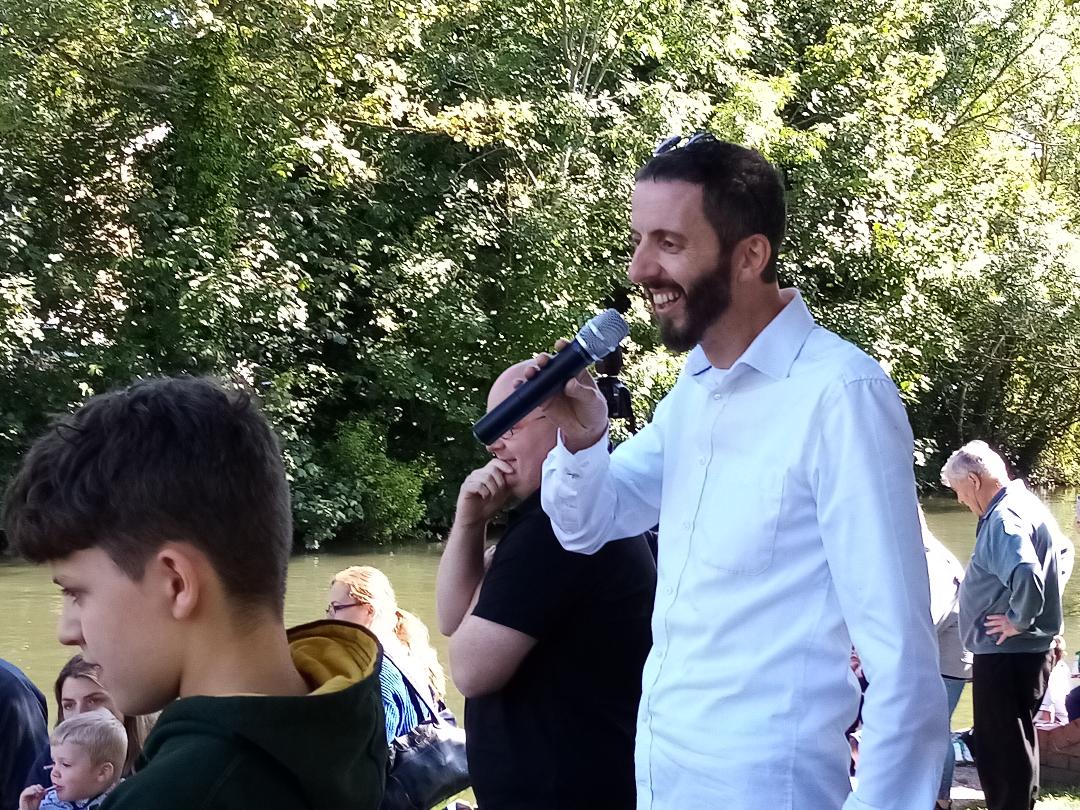 Organisers stressed that no ducks were hurt during the race, despite some competing on their sides.