Newbury – John Lewis on Store Closure List
Main Picture:  Google Street View
Department store chain John Lewis has announced that its 'At Home' store in Newbury is one of eight shops that will not reopen after lockdown.
The employee owned business has said that the closures come after the coronavirus pandemic accelerated the shift from in-store to online shopping putting 1,300 jobs at risk in total with around 100 of those jobs in Newbury.
The news of the closure comes just days after it was muted that the Bella Italia and Cafe Rouge restaurants in Newbury would also close.
On hearing the news Martin Colston, Leader of Newbury Town Council said "this will be tragic news for everyone who works at John Lewis and for Newbury as whole; John Lewis is a brand that brings people from outside of Newbury into our town.  The loss of John Lewis coming so soon after the news of Cafe Rouge and Bella Italia is a tragedy.  We are working closely with the BID in Newbury and West Berkshire Council to promote Newbury and encourage people to come into town and shop."
Newbury Town Council encourage everyone to shop local and in doing so help other businesses in town and encourage other businesses to come to Newbury.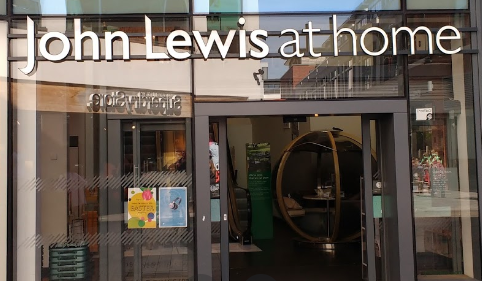 Commenting on the closure of the 8 Stores; Sharon White, chairman of the John Lewis Partnership, said: "Closing a shop is always incredibly difficult and today's announcement will come as very sad news to customers and partners.
"However, we believe closures are necessary to help us secure the sustainability of the Partnership – and continue to meet the needs of our customers however and wherever they want to shop. Redundancies are always an absolute last resort and we will do everything we can to keep as many Partners as possible within our business."
The other stores that were included in the announcement were: full-size department stores in Birmingham and Watford; four At Home shops in Croydon, Newbury, Swindon and Tamworth; and two travel hub shops at Heathrow and St Pancras.