A large fire has broken out in part of Snelsmore Common this evening (Sunday). Multiple vehicles have been in attendance, including fire appliances, an ambulance and incident support vehicle. Some of the emergency vehicles are reported to have been despatched from Ramsbury.
It is not yet known how the fire started, but it is believed that no-one has been hurt in the incident.
We understand that the fire was discovered by a couple who were in the area without a mobile phone, and who then alerted another person who called 999 at approximately 4.40pm. The fire at this point, was approximately 5 meters in diameter.
The three of them collected beaters (which are available at points around the common), and attempted to extinguish the fire. But, the strong breeze meant that by the time fire crews were said to have arrived, at 5.15pm, it had engulfed an area approximately 100m x 50m.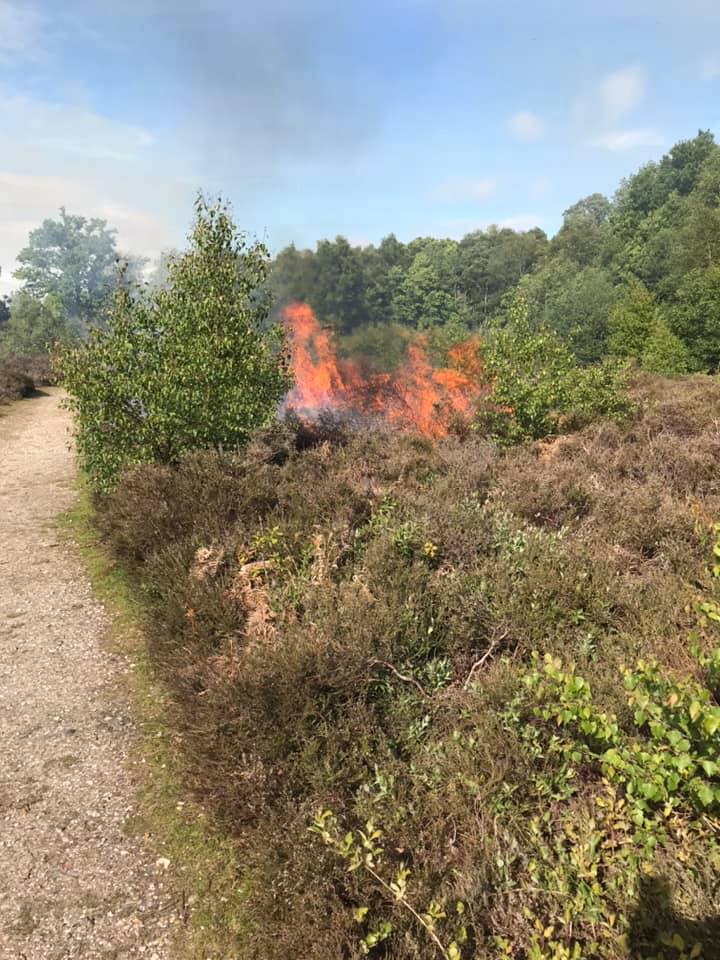 Do you know any more about this incident? Email [email protected]