Cricket Event Huge Success
The Community United One Community Cricket and Family Fun Day, supported by the Kennet Radio team, was attended by over 500 people.    
Six teams from across the West Berkshire community took part in Sunday's event Falkland Cricket Club's Wilson Carlisle ground.  
The event was opened at 11am by Mr Willie Hartley-Russell, the High Sheriff of Berkshire, and Gulfraz Riaz, the Chairman of the National Asian Cricket Council. 
The team captains then introduced their teams to Mr Riaz and Mr Hartley-Russell, supported by Carol Jackson Doerge and Alice Kunjappy-Clifton of event organiser Community United West Berkshire.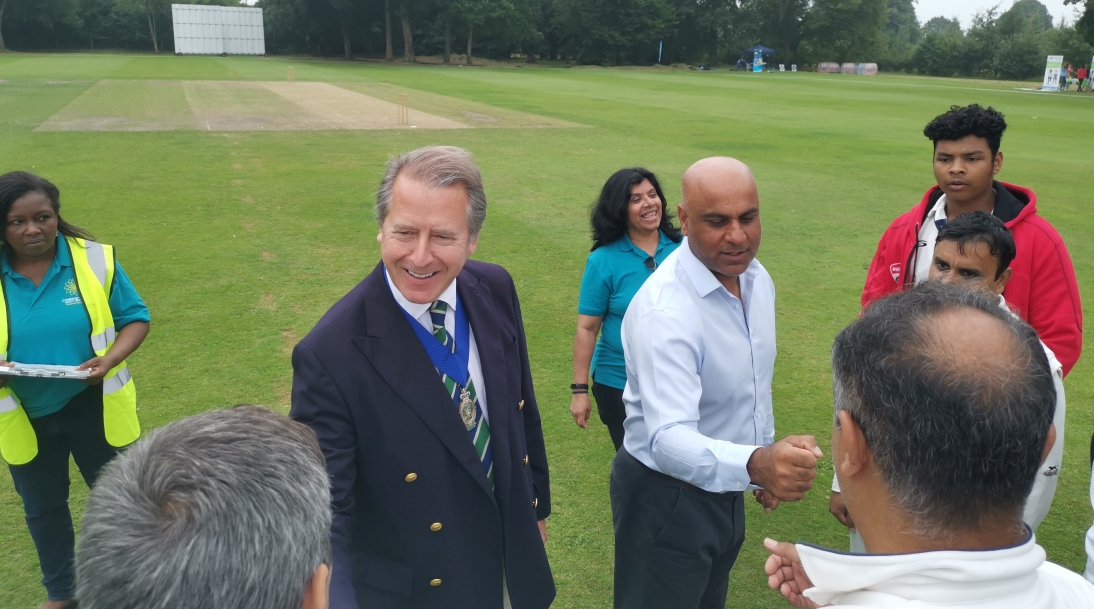 The ultimate victors were the team from Thames Valley Police West Berkshire, in a nail-biting final game.  The TVP team won the toss and put the other finalists, Christians Together in the Newbury Area (CTNA) into bat first.  CTNA scored 49 runs from their permitted 5 overs, and the TVP team just beat them by scoring 53 runs with two balls to spare in the final over.  
At the end of the  day, every player received a medal for talking part from Thatcham Mayor Cllr John Boyd, and the winning team was presented with a cup by  Mayor Boyd.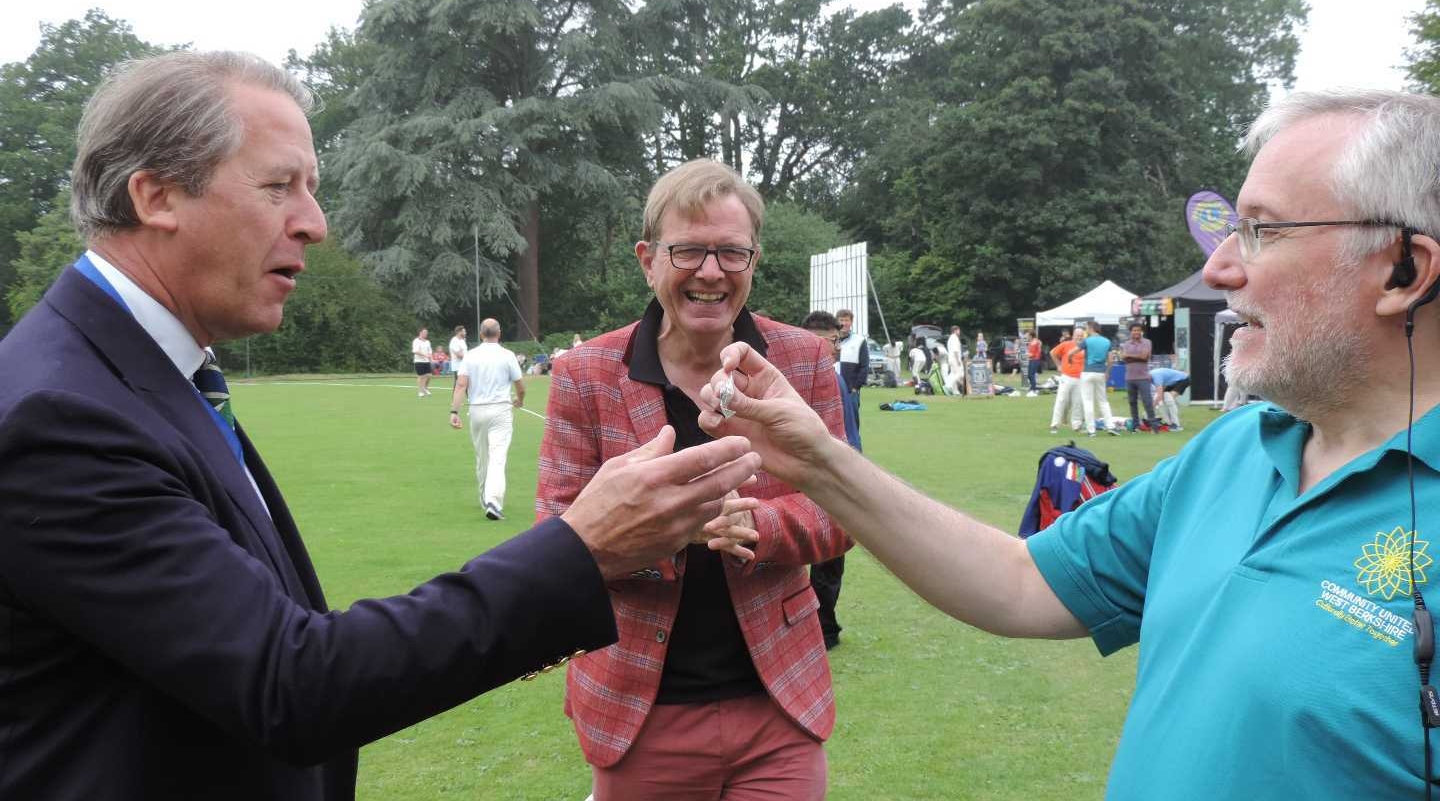 Mr Willie Hartley-Russell was presented with a Kennet Radio lapel pin by Kennet Radio Chairman Julian Swift-Hook, who is also a director of Community United West Berkshire.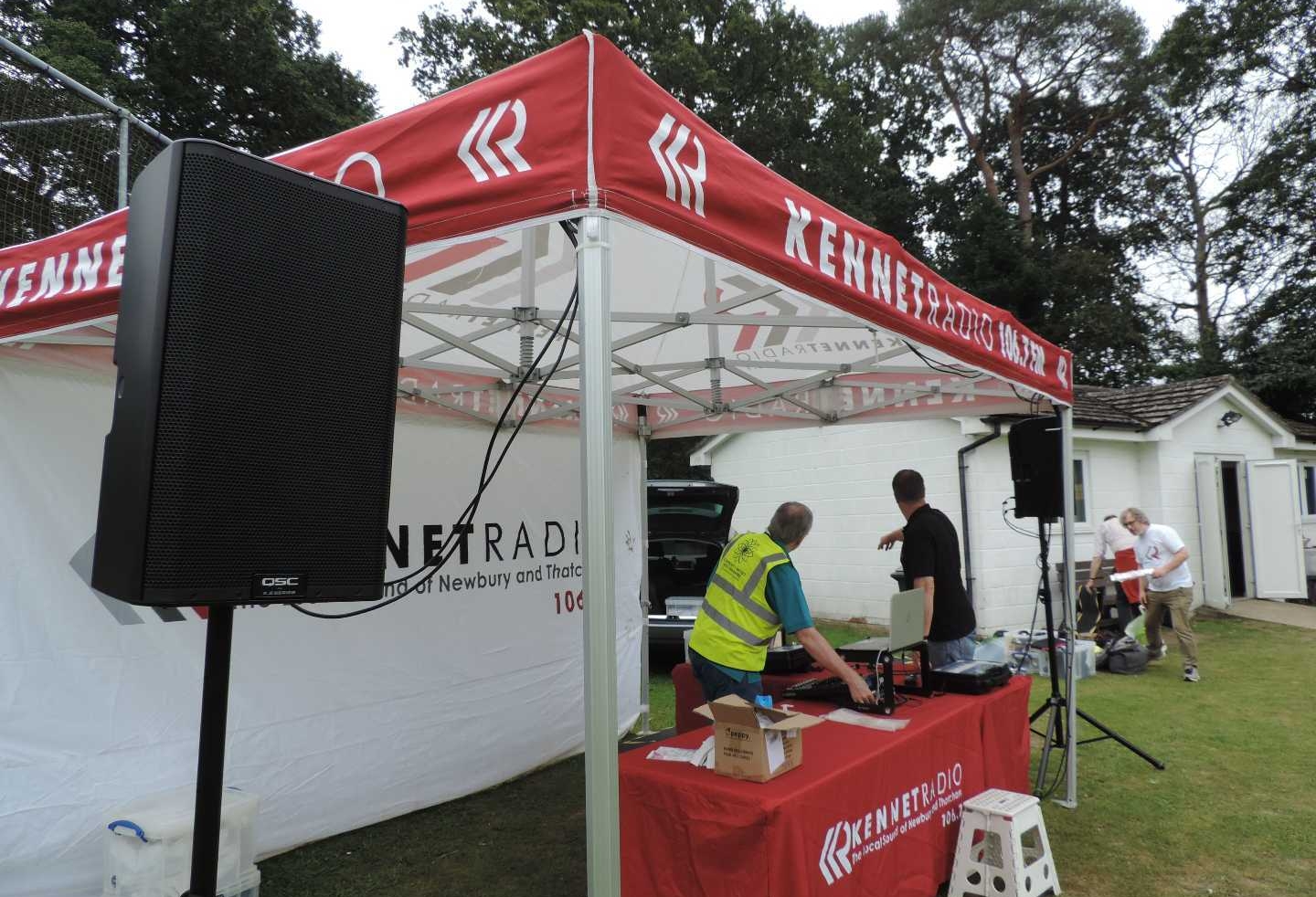 The Kennet Radio outside events team setting everything up at the start of the event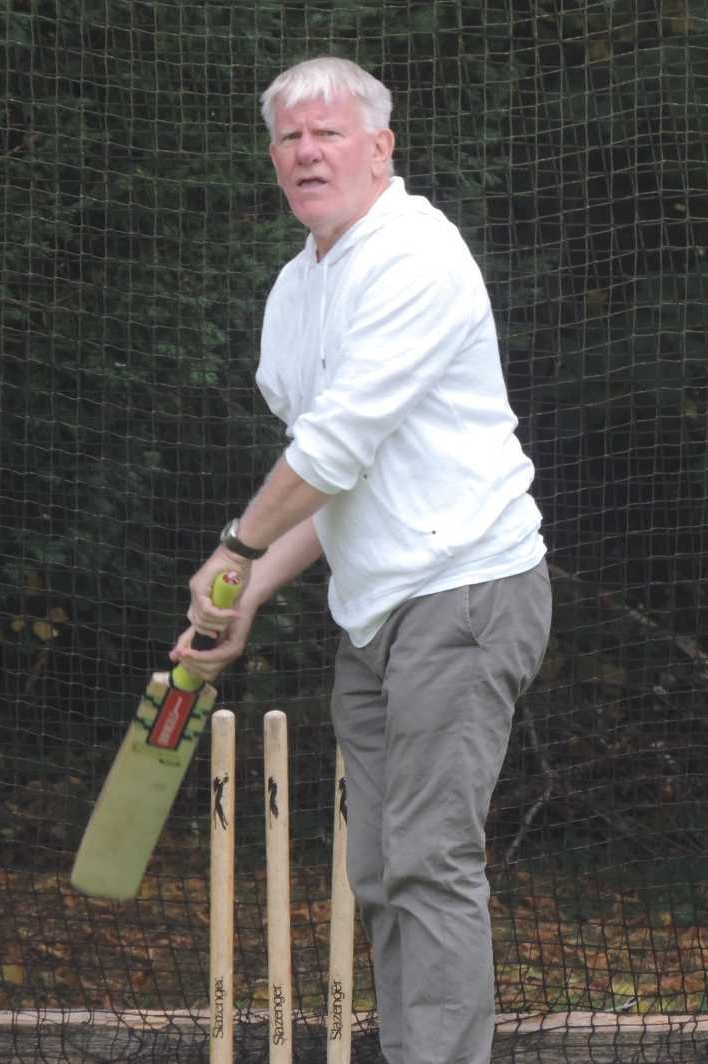 Kennet Radio's David Marsh limbering up in the nets before taking to the field for the Third Sector team.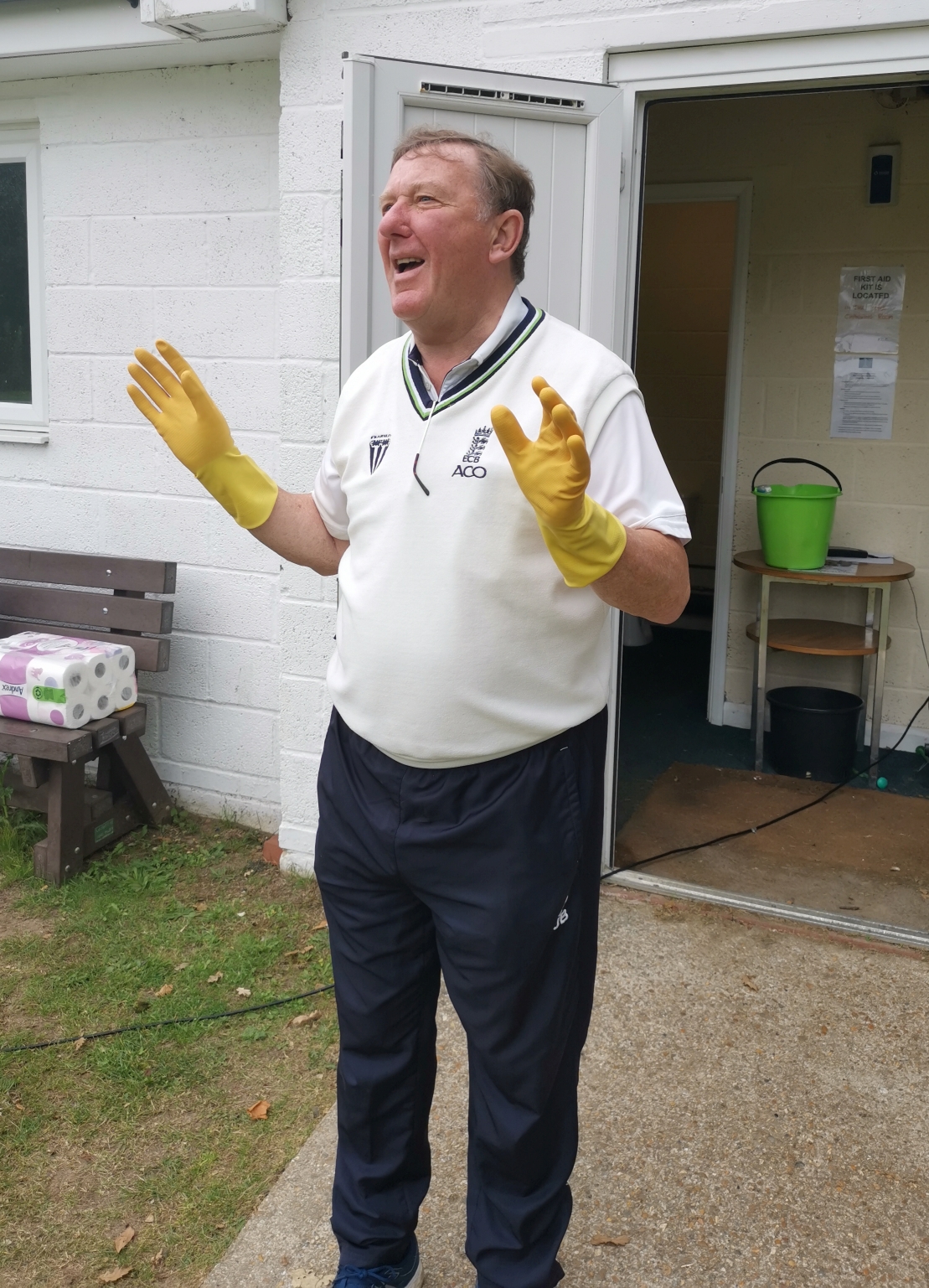 Chairman of Falkland Cricket Club and the Berkshire Cricket Foundation John Bolan shows us that life at the top of a community cricket organisation is not always glamorous…!