Nature Discovery Centre celebrates waterfront extension
The Nature Discovery Centre in Thatcham has celebrated the opening of its new waterfront extension. The facility which cost £200,000 and took 2 years to complete, provides a covered seating area with tables to allow visitors to enjoy a snack and drink while being close to nature.
Barbara Muston, Chairperson of Berkshire, Buckinghamshire and Oxfordshire Wild Life Trusts said: "Now we have this new wonderful terrace with tables and chairs and awnings, people will now be able to come here and enjoy this all year round. You'll be able to sit down with your drink and enjoy the view.
Mayor of Thatcham Cllr Mrs Jan Cover cut the ribbon and declared the new waterside extension open.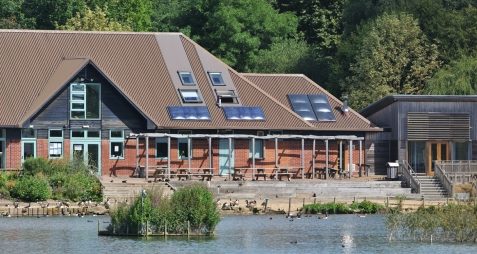 For more information about activities at the Nature Discovery Centre and opening times visit the website
https://www.bbowt.org.uk/explore/visitor-centres/nature-discovery-centre