Kennet Radio has launched a new podcast to keep people in West Berkshire informed about the issues relating to the coronavirus outbreak. 
The podcast aims to inform people about issues in a relaxed and entertaining way and will cover the challenges facing local people and organisations and what is being done to help by councils, businesses, voluntary organisations and individuals.
Each edition will showcase what is available online and on social media to help support those in isolation as well as ideas to keep you and your family happy and healthy during this difficult time. 
Coronacast is presented and produced by Stephen West and Paula Elsley who share their own take on the current situation.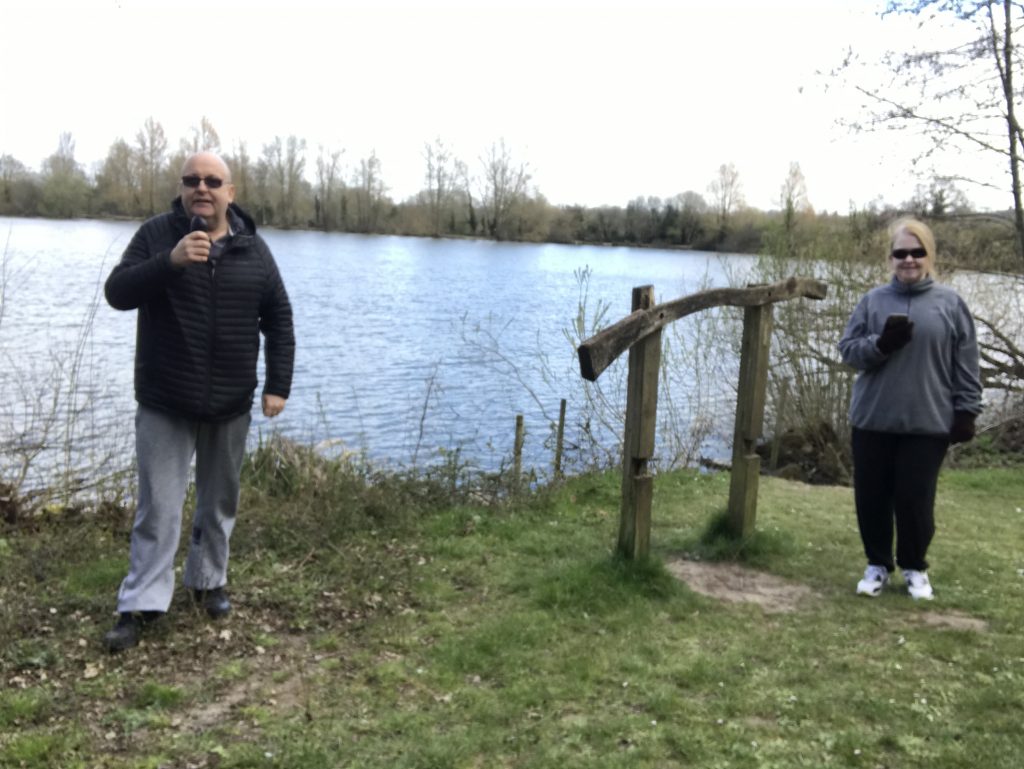 Coronacast is about the people of West Berkshire therefore, we would like to hear from you! Please use the form below to give us your feedback on the podcast, your ideas for future editions and for you to tell us your own coronavirus story and share your challenges and tips on how to cope.
Please give us your feedback and let us know what you are doing to keep busy and healthy during the Coronavirus crisis. We would also like to hear your ideas for the next edition of Coronacast.
Edition 1
Stephen and Paula go out for some brisk exercise around Thatcham and take a break while they record the pilot edition of Coronacast.
In this edition, Stephen talks to the man organising coronavirus support for the elderly and vulnerable in West Berkshire.  Paula looks at what resources are available online to beat boredom and give ideas to keep the family happy and healthy.  We learn about an online exercise channel on YouTube that's got a global audience of over 5 million and we speak to some of the shoppers after the first dedicated hour of shopping for the elderly and vulnerable in Thatcham.
In this editon, we mentioned a number of online resources that you may find useful which we have listed below:
West Berkshire Coronavirus Community Support Hub
PE with Joe – FREE daily fun online exercise classes
West Berkshire Community Coronavirus Support (Facebook)
Edition 2
Stephen speaks with the head of a top West Berkshire school to find out how the staff and pupils are coping with the coronavirus pandemic, meanwhile, Paula finds out from the pupils in their own words how the closure of schools is affecting them.
We hear from the Mayor of Thatcham about the Town Council's plans to support the elderly and vulnerable.
Also, we learn about the new NHS Responders and a free web site where you can learn to relax and meditate during this stressful time.
In this editon, we mentioned a number of online resources that you may find useful which we have listed below:
Headspace – free online content to help you relax and 'weather the storm'
Pharmacy2U – Your repeat prescriptions delivered to your door
The Red (on)Lion virtual pub – pour a drink, log in and chat
Edition 3
In this edition, we hear from the leader of Newbury Town Council about how the Council has had to adapt to help the community.
The landlord of the Newbury Inn talks about how he turned his gin distillery into a hand sanitiser factory.
Laura Farris MP tells us what she thinks about the government's handling of the Coronavirus pandemic.
A local Yoga instructor has put his live classes online and opened them up so that everyone can join for free.
Richard's Yoga – work out and relax with FREE online Yoga sessions
Peter Lumber's 137 Gin providing hand sanitiser for key workers
Edition 4
Following Mental Health Awareness Week, we look at 3 voluntary organisations that support Mental Health in West Berkshire.
Also, we meet the pub landlord who when forced to close due to the lockdown, turned his pub into a pop-up grocery shop to support the local community.
The Fox at Peasemore (Facebook)
We hope you are enjoying Coronacast