Rock Choir sings for Thatcham VE Day
Thatcham Town Council is putting together a virtual VE Day celebration, with the help of the West Berkshire Rock Choir.  The UK observes Victory in Europe (VE) Day on 8th May each year, to mark the end of World War Two in Europe.  The online concert is live on Saturday 8th May at 7.00 pm.
The Thatcham Town Council's Facebook page announces: 
"We are delighted to announce that West Berkshire Rock Choir will be recording some patriotic songs for us to still celebrate VE Day with, albeit in a smaller style this year… Thatcham Town Council very much looks forward to when it can present physical, high-quality events again." 
To see the Rock Choir in action on VE Day, please subscribe to Thatcham Town Council's YouTube channel, and turn on notifications to receive the video link nearer the date.
Want to see their version of "Symphony" in support of the charity Sign Health from last year? Check it out on Facebook here.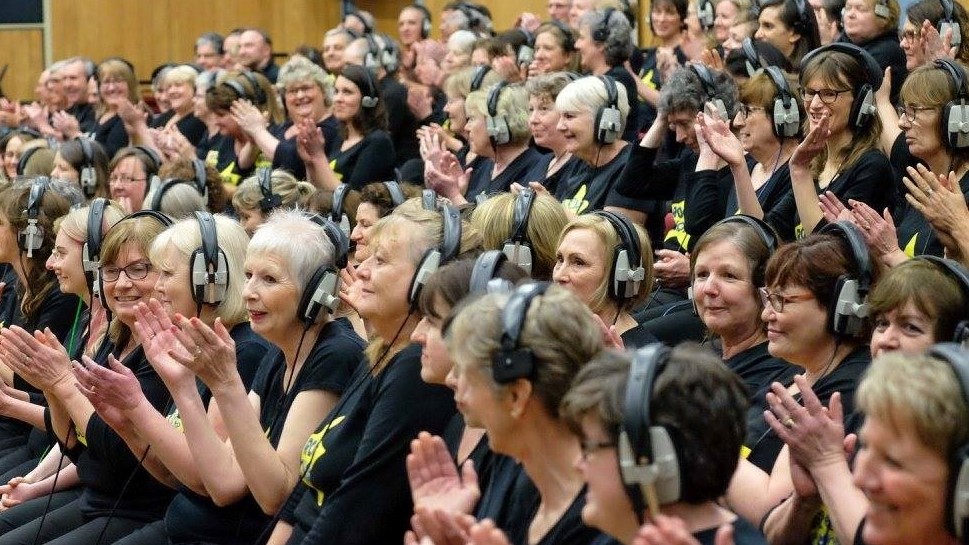 Here is the West Berkshire Rock Choir at Abbey Road Studios. Photo courtesy of West Berkshire Rock Choir.