Newbury Blues trounced by Guildford
The Newbury Blues were defeated by visitors Guildford Rugby Club 21:57 in a powerhouse match where the Blues came second.  It was expected to be a stern test for the home team.  It was.
Guildford put points on the board after just 4 minutes, with a try converted by the almost unfailingly accurate boot of full-back and captain, Rob Voller. 
The home side just about matched the visitors in the first half hour, claiming two tries and two conversions to keep alongside the visitors at 14 apiece.  The slicker, sharper, in-form accuracy of Guildford's play then gradually and relentlessly took its toll.  By half time, two more converted tries and a penalty stood on the visitor's side of the scoreboard.  Second half, the Guildford visitors added another four tries and three conversions.  By the end, more than half the Guildford team had scored a try.
A bit of bad luck played a part against the Blues.  Carrying a dozen injured players, most from the 1st team, plus another 4 long-term injured not available, the Blues called on a lot of young players, with Harry Bedford and Oscar Worsfold making their Blues debuts.  Brave, bold and fighting to the very last minute try (Toby Thorne) and conversion (Dan Thorne), the inexperience weighed against the home side.  But circumstances didn't altogether explain the poor tackling.
And let's celebrate a top-class Guildford team, who were – even for the home supporters – a great team to watch.  They deserved their win. Better in every department on the day, the only surprise perhaps is that they didn't punish the Blues more for having a man sent to "sin bin" for 10 minutes in the second half.
The Blues are away on Saturday 14th October at Salisbury (also recently bruised by Guildford) and play again at home on Saturday 21st October, when they face London Irish Wild Geese – another very strong team.  Come on you Blues!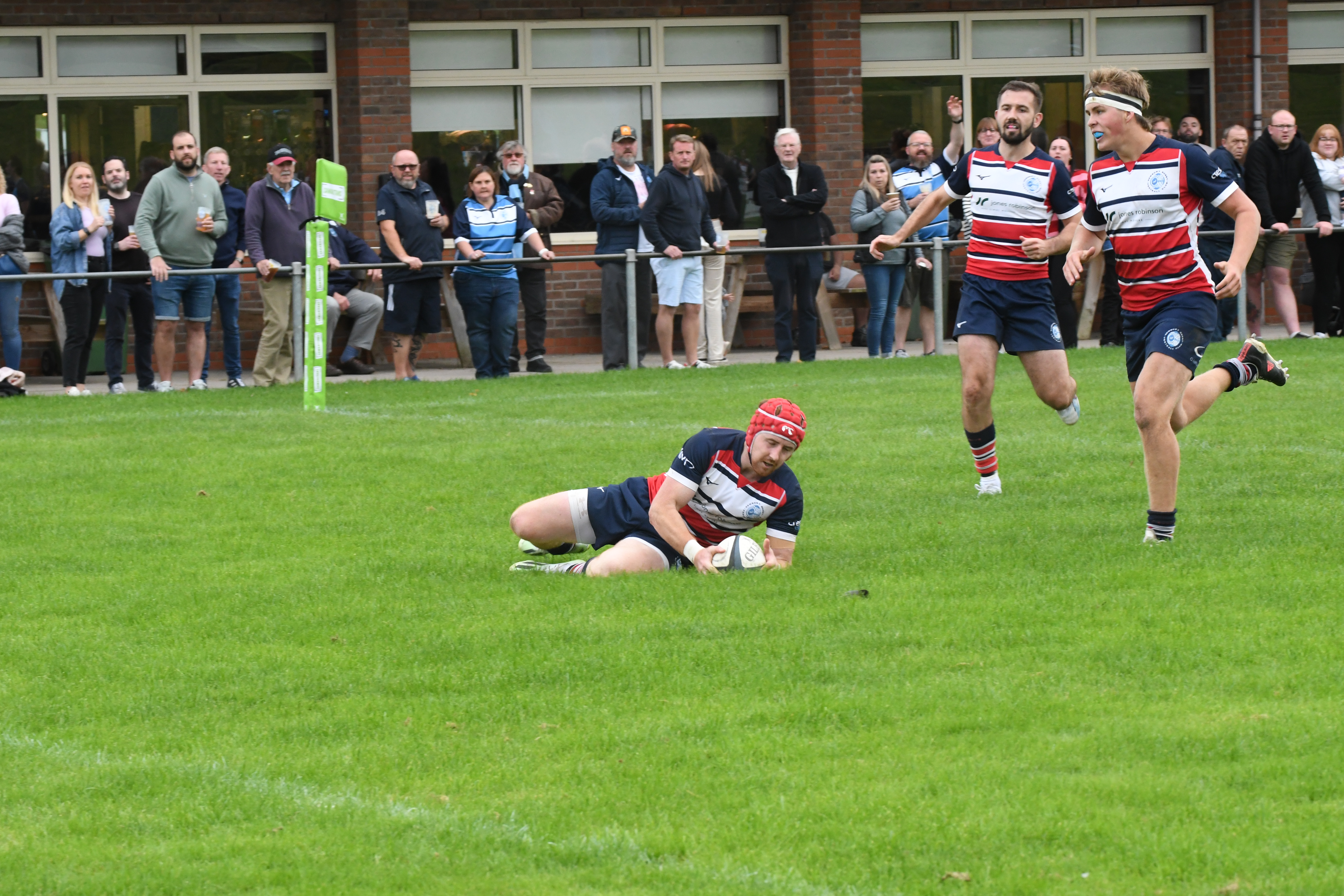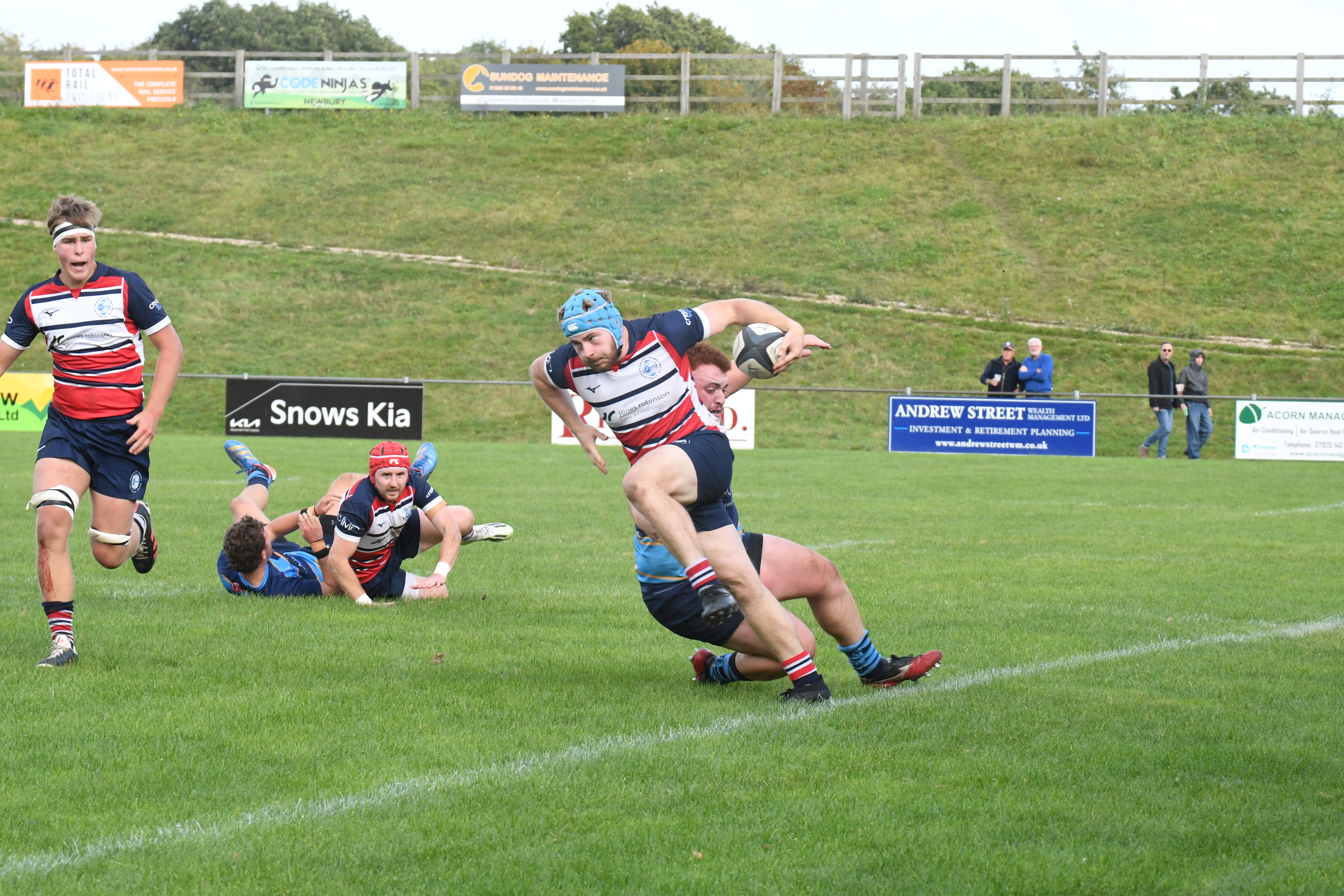 Photos by kind permission of Peter Branch