Newbury Talks: What does North Korea want? Reading Kim Jong Un
When:
Sun, 5 November 2017 @ 3:00 pm
2017-11-05T15:00:00+00:00
2017-11-05T15:15:00+00:00
Where:
Corn Exchange
Market Pl
Newbury RG14 5BD
UK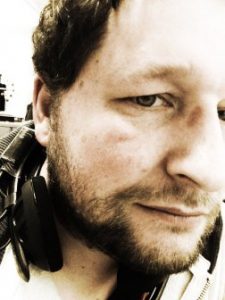 On Sunday 5th November, Newbury Talks turns to international politics to explore what North Korea wants from the world and what we should expect, with Trump in the White House and Kim Jong Un issuing increasingly credible threats. Peace in the Far East appears to be on a knife-edge. Can the slide into conflict be stopped?
BBC journalist Alistair Coleman has spent 28 years working with the BBC's Monitoring Service near Reading. His task is to keep track of daily broadcasts, press and social media sources coming from North Korea and interpret what they mean for the West.
In the year since Donald Trump took office, Coleman has seen relations between North Korea and the USA deteriorate significantly, with both leaders now speaking directly about the possibility of war.
Join Newbury Talks at the Corn Exchange, this Sunday to hear what Alistair thinks about Kim Jong-un and Korean-style socialism, which "no formidable enemy dares to provoke".
This event is free and un-ticketed.