Driver wrecks car in Bridge Street
A driver travelling North across the bridge into Newbury's Northbrook Street lost control of their vehicle in the early hours of this morning.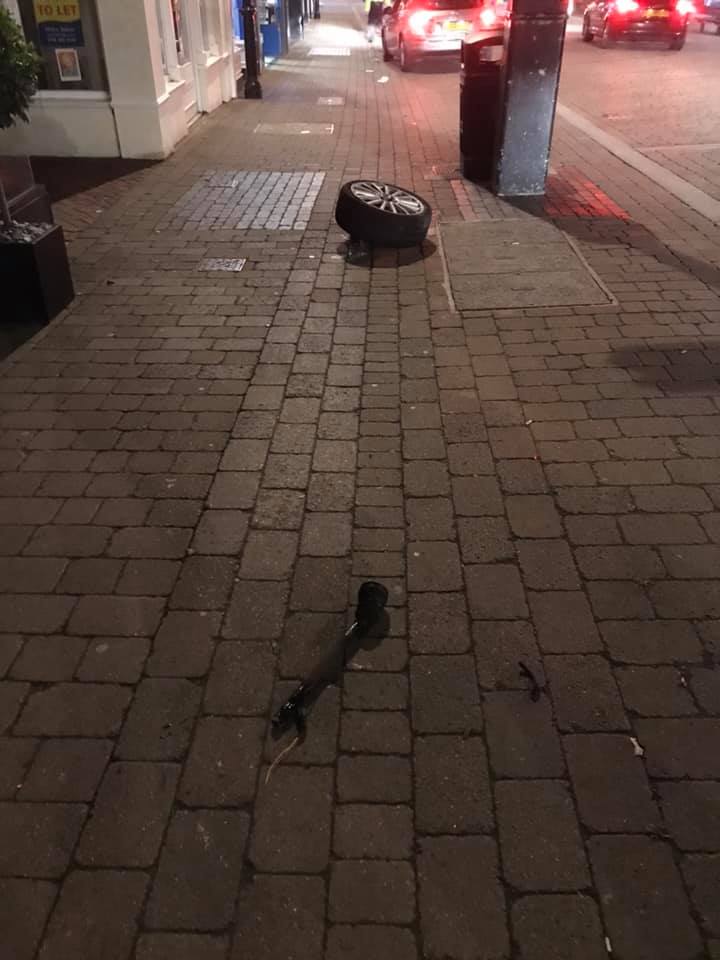 The driver was travelling at speed, and lost control whilst attempting to avoid a vehicle travelling in the other direction, according to witnesses.
The Mk IV Volkswagen Golf lost a wheel in the incident, which happened at approximately 2.25am on Sunday morning, and appeared to have leaked engine oil onto the road surface.
It is believed the driver fled the scene before police arrived.