Are Online Casinos Doing Enough to Retain Their Customers?
Much like any other aspect of the global entertainment industry, the online casino industry is a fiercely competitive market. With millions of people around the world playing real-money online casino games on a daily basis, thousands of casino platforms have sprung up in recent years to cater to them.
However, not all online casinos are created equal, and some clearly go to much greater lengths than others to ensure customer satisfaction and inspire brand loyalty. If you're wondering what the very best casino companies are doing right now in the race to attract and retain customers, read on to find out.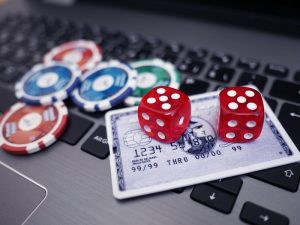 Dizzying Levels of Choice
One of the biggest shifts in the online casino industry in recent years has been the movement away from offering a few classic games such as Texas Hold 'Em, to a model where there are more games than any customer could possibly play in their lifetime.
Some of the biggest operators right now offer literally thousands of real-money games, all in one place. These range from branded slots to live-stream versions of games such as keno and baccarat. It is clear that many online casino brands are opting for the 'Netflix approach', luring customers with as much choice and availability as possible. 
Loyalty Schemes vs Welcome Bonuses
For many casinos, the core of their marketing and customer retention strategy is welcome offers and bonus schemes. Some casino operators offer too much of the former and not enough of the latter, focusing their energies on attracting new players rather than retaining the ones they already have.
However, some are ensuring that they are able to offer generous welcome bonuses while still offering freebies to existing customers. Take Genesis Casino, for example, an international operator with hundreds of casino games on its site.
They offer new customers 100% matched deposit bonus of up to £100, as well as 300 free spins on selected slots. However, existing players are not forgotten. Loyal players can also access regular weekly bonuses themed around certain games, as well as free spins rewards every Monday. Striking this kind of balance is key to long-term success.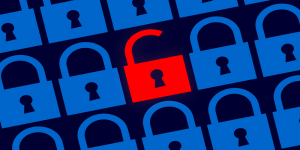 Flashing Their Cybersecurity Credentials 
In today's world, customers care about cyber security more than ever before. If a potential customer deems a particular platform to be unsafe, then they will likely opt for a competitor site. That's why major online casinos are doing more than ever before to convince users that they offer 100% safe and secure gaming.
Many include their cyber security credential prominently on the homepage of their website, often listing what kind of encryption is in place and what kind of independent third parties are responsible for keeping the site safe and secure.
In addition, many major casinos now include detailed FAQ pages that spell out exactly what measures are in place to keep players and their personal data safe and discreet. Thorough cyber security is vital for ensuring long-term customer loyalty. 
These are just a few of the ways that online casinos are fighting to retain customers in an increasingly competitive field. Expect even more games, enticing offers, and security features to be added in the future as this industry continues to grow.