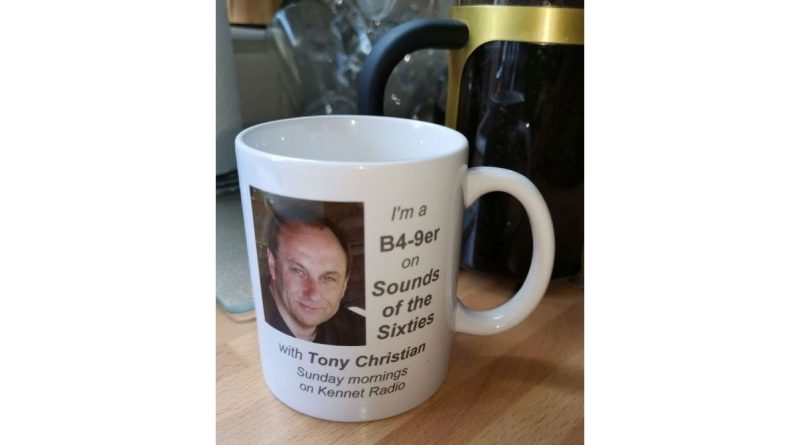 Tony Christian Sounds of the Sixties "Before 9-ers" Mug – £11.99 plus £3 UK postage
Drink your Sunday morning coffee from your very own "B4-9er" mug while listening to Tony Christian on Sounds of the Sixties.
325 ml ceramic mug
Microwave-safe
Total price £14.99 each, including £3 second class postage (UK only). 
For orders to an EU address, click here.  
For worldwide delivery cost and availability (and any other queries about Kennet Radio gear) please email [email protected].
Payment method is a one-off payment from your bank account via the GoCardless Direct Debit system. 
To order your very own Tony Christian Sounds of the Sixties "Before 9-ers" mug, simply fill in this form: