Volunteer – Social News Reporter for Kennet Radio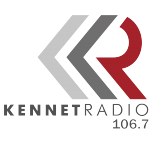 Are you studying media or looking to move into journalism? Then you may be able to help Kennet Radio.
LOCATION : AT HOME – Approx. 4 HOURS PERTYPICAL WEEK. Role could be shared.
Role
To draft/collate our daily news in and around Newbury and Thatcham. To write briefing tweets and Facebook posts (these are scheduled in advance for the week ahead) and to capture photos and video content. Working closely with the on-air news team.
To forge business to business links (where leads will be passed on to the sales team) and to maintain our digital marketing calendar, managing sponsors, advertisers and community partner shout outs.
Outgoing on social media, knows the Newbury/Thatcham community and business landscape, ability to schedule content.
Join an existing dynamic team, work from home but will be required to join regular virtual team meetings.
Essential Skills
Ability to think ahead and pre-schedule content.
Ideal skills
Creative, self-driven, basic camera phone skills.
Experience of managing and growing social media accounts.
Desirable skills
Experience of managing and growing social accounts.
Training and skills you will receive
Using audio editing software (e.g. Audacity)
For more information about volunteering with Kennet Radio, see www.kennetradio.com/get-involved.