Volunteer Producer/Editor – Sport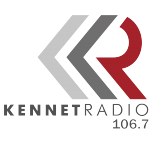 kennetradio Kennet Community Radio
Community radio for West Berkshire
Kennet Radio is looking for a volunteer producer/editor to take responsibility for our sport output.
You don't have to be an expert, just interested in supporting local sport and community broadcasting.  We will support you with appropriate training and guidance.
The Role description and Person Specification is here.
To apply, go to https://kennetradio.com/get-involved/ to see what's involved in volunteering with Kennet Radio, and if you are interested in applying, download the Volunteer Registration Form from that page, complete it, and return it to the address on the form.
If you have any questions, just drop an email to [email protected].